Pfizer splits into three after failing to sell consumer unit
Pfizer has decided to split into three after it failed to sell its consumer healthcare business a few months ago.
Pfizer has already dominated the pharma headlines this week after deferring a second price hike for many of its drugs this year, following the intervention of president Donald Trump.
The new units will come into effect at the beginning of the 2019 fiscal year and will be called Innovative Medicines, Established Medicines, and Consumer Healthcare.
The company is currently split into two units – Innovative Medicines, including the consumer business and Essential Health.
Innovative Medicines will now include biosimilars and a new hospital business unit. Together with the Consumer Health business this will account for around three quarters of the company's revenue, which last year stood at $52.55 billion.
Established Medicines will include Pfizer's off-patent brands, such as its erectile dysfunction drug Viagra.
It will also include Pfizer's blockbuster CHECK pain drug Lyrica (pregabalin), which is expected to go off patent in the US around December this year.
But Pfizer expects that there will still be demand for the drug in emerging markets, particularly Asia.
Pfizer's attempts to sell its consumer health business ground to a halt earlier this year after Reckitt Benckiser, and then GlaxoSmithKline decided not to make offers for the business valued at up to $20 billion.
Pfizer has said it will re-evaluate options for its consumer healthcare business, which sells household name products such as Centrum vitamins and ChapStick lip balm, and plans to make a decision later this year.
Following the changes John Young and Angela Hwang will lead Pfizer's Innovative Medicines business and will continue to report to chief operating officer Albert Bourla.
John Young, group president, will be responsible for the internal medicine, oncology (including biosimilars), and rare disease business units.  In addition, he will manage Pfizer's innovative medicines portfolio across all emerging markets.
Angela Hwang, group president, will be responsible for the inflammation and immunology (including biosimilars), vaccines, and hospital medicines business units.  In addition, she will oversee the consumer healthcare business.
The Established Medicines business will be led by Michael Goettler, who currently heads Pfizer's inflammation and immunology drug business.
Goettler, who joined the firm when it merged with Wyeth in 2007, will become a member of Pfizer's executive leadership team reporting to Albert Bourla.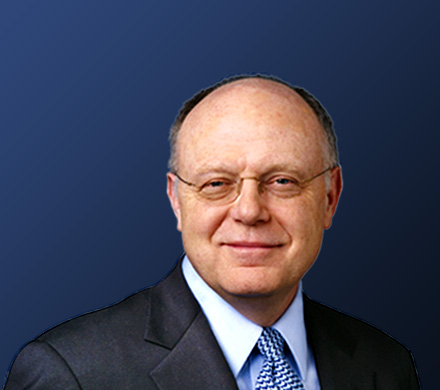 CEO Ian Read said: "This new structure represents a natural evolution of these businesses given the ongoing strength of our in-market products and our late-stage pipeline and the expected significant reduction in the impact of patent protection losses post-2020 following the loss of exclusivity for Lyrica in the U.S which is expected to occur in or after December 2018.  As we transition to a period post-2020 where we expect a higher and more sustained revenue growth profile we see this new structure better positioning each business to achieve its growth potential,"
Don't miss your daily pharmaphorum news.
SUBSCRIBE free here.