Pfizer might buy BMS for $130bn – but should it?
News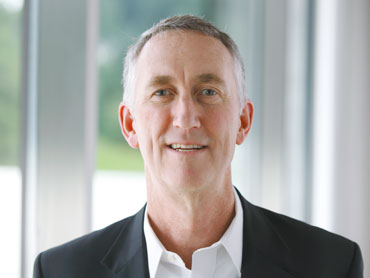 Pfizer could soon launch a multi-billion dollar bid for immunotherapy rivals Bristol-Myers Squibb. But moves into new fields of innovation and digital tech – such as Roche's buyout of Flatiron - are likely to be more popular with investors
Pfizer, the pharma company that become the world's biggest through a series of mega-mergers, may be about to pull the trigger again.
This time, Pfizer could be sizing up Bristol-Myers Squibb, and would have to pay $125-130 billion to persuade BMS shareholders to agree any such deal, based on the company's current $109 bn market value.
While there is always excitable chatter online about possible buy-outs, this prediction has come from a reputable source – Citi analyst Andrew Baum, one of the most high profile pharma analysts.
Last week Baum raised his price target for Bristol-Myers Squibb to $78 from $72, and he believes the probability of a Pfizer takeover has now risen from a 50/50 to a 65% chance of a bid.
At the core of BMS' appeal to Pfizer is the huge success of its cancer immunotherapy Opdivo, which remains the leading checkpoint inhibitor, despite stiff competition from Merck's Keytruda and others.
Baum gave three reasons why he believed Pfizer was now more likely to make a move. First is the good news BMS received from its Checkmate-227 trial in early February. This could put it back in contention in first line lung cancer treatment, where it has lost out to Keytruda and Roche's Tecentriq.
Secondly, BMS sealed a major deal with Nektar last week on a next generation immunotherapy NKTR-214, a move which Baum believes could materially increase Opdivo's market share.
Finally, Baum says Pfizer's own immuno-oncology strategy is "looking increasingly suspect," as it is failing to keep pace with the immunotherapy frontrunners. That means that a BMS buy out might be Pfizer's last chance to have a stake in the $50bn annual immuno-oncology market.
[caption id="attachment_17933" align="alignnone" width="203"]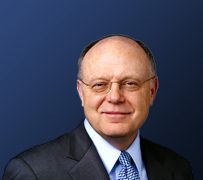 Will CEO Ian Read spend Pfizer's cash on a mega-merger?[/caption]
And of course, anyone familiar with Pfizer and its current CEO Ian Read knows that big M&A deals are a Pfizer tradition. Plans for two earlier mega-mergers in recent years had to be aborted – a $118bn bid for AstraZeneca was defeated in 2014, and a $160 billion 'reverse merger' with Allergan had to be scrapped in 2016 because of US tax obstacles.
Now the US has passed tax reform, Pfizer has billions more to play with, and will undoubtedly be considering its options.
However times have changed, and it's far from clear whether investors would be impressed with a mega-merger, a strategy which has fallen out of favour.
Nooman Haque is managing director of Life Sciences and Healthcare at Silicon Valley Bank's UK division. He says 'horizontal mergers' which combine two broadly similar companies are less appealing in 2018.
"Pfizer are always touted as a likely acquirer, because that has been their modus operandi. But I get the sense that investors are a little bit sceptical of horizontal mergers.
"That's because the equity story at the moment in life sciences is all about innovation – it's not about driving out cost efficiencies and headcount reduction. That's not the story that investors are buying into."
Nooman says mergers based largely on cost savings and efficiency could even be viewed as a negative, because they don't address the innovation gap.
Roche and Flatiron – the shape of things to come
Much more exciting are the companies opening up new fields such as cell and gene therapy, and digital health. The most eyecatching deal in this latter category was Roche's $1.9 billion outlay on Flatiron just last week.
Flatiron is a pioneer in digital health record analytics, particularly focused around cancer. By compiling and analysing real world health data digitally, Flatiron could help create a personalised medicine model which would revolutionise medicine.
Building robust digital records also opens up the possibility of AI and genomics being adopted faster into every day healthcare – something that big pharma will not want to be excluded from.
[caption id="attachment_37607" align="alignnone" width="240"]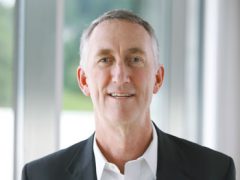 Roche's Daniel O'Day[/caption]
Daniel O'Day, head of Roche's pharma division said the deal was an important step in its personalised healthcare strategy.
"We believe that regulatory-grade real-world evidence is a key ingredient to accelerate the development of, and access to, new cancer treatments. As a leading technology company in oncology, Flatiron Health is best positioned to provide the technology and data analytics infrastructure needed not only for Roche, but for oncology research and development efforts across the entire industry."
One key point that O'Day stressed was that Flatiron's autonomy would be preserved, as would its ability to providing its services to all, not just Roche.
While this raises questions about just how Roche will leverage its advantage, there is no doubt that this 'open innovation' model is the norm, and the only way to achieve penetration into a burgeoning digital health field.
Nooman comments: "It's the sort of deal that could set off an M&A spree as Roche's rivals look to make similar acquisitions. Novartis's new CEO Vas Narasimhan is talking a lot about technology and AI in drug discovery, and there may be pressure on all these big players to find the 'right' digital deal that has the potential to transform their business."
He adds: "Whether it's AI drug discovery or acquiring large datasets, I don't know, but in other industries similar follower behaviours are observed."
Nevertheless, he agrees that finding synergies won't be easy for Roche.
"Flatiron has a good, turbocharged Electronic Medical Record (EMR), and relationships with oncology clinics and (presumably) a great dataset. How that will be used depends on how open Roche are to change.
"The conservative vision would be to leverage those oncology clinic relationships to, for example, make recruitment and trial management easier – that's not insignificant, but it's also not ground-breaking."
He says a more adventurous approach would be to deliver what Flatiron was created to do: a "data+ insights+relationships" combination which would allow Roche to develop therapies and treatment pathways that result in better patient outcomes.
[caption id="attachment_37611" align="alignnone" width="242"]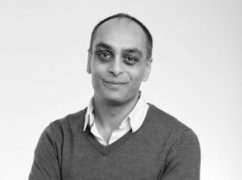 Silicon Valley Bank's Nooman Haque[/caption]
"Delivering that will be a challenge, because Roche is still a large pharma company – and the fact that the deal is structured with the Flatiron team in place makes it look more like a division of Roche, feeding its oncology programme, and not a meshing of cultures.
He concludes: "Perhaps in the short term that's the right way. But my feeling is the bigger prize is the potential for Roche to become a different type of pharma company."
Given the huge excitement around such developments, Pfizer CEO Ian Read may think twice before pulling the trigger on a mega-merger, which would take years to deliver and would almost certainly see thousands of job losses in US-based R&D.
Pfizer does have plenty of other options, and already has partnerships with some of the most exciting biotech pioneers, including three companies working in different gene-editing technologies: Sangamo, Spark and CRISPR Therapeutics - all potential buy-out options if their platform proves its clinical value.
It is also investing in numerous small scale digital projects, including its Pfizer HealthcareHub in London. Given these options, Ian Read may well decide that 2018 is the year to move away from the tried-and-tested mega merger, and aim instead for that 'different type of pharma company' model now emerging.