Pfizer chief suggests no BMS bid – for now
Ian Read won't quash rumours that his company Pfizer could swoop for vulnerable Bristol-Myers Squibb – but says it won't make any major acquisitions in the short term.
There have been strong rumours that BMS could be a takeover target since earlier this year. Its share price has been depressed since its key Opdivo cancer immunotherapy failed in a phase 3 trial in the lucrative first line lung cancer indication, while Merck's rival Keytruda has been approved in this potential $20 billion indication.
Meanwhile Pfizer has missed out on two mega-mergers over the last few years, after AstraZeneca fought off a bid in 2014, and US authorities scuppered a tax inversion merger with Allergan last year.
However M&A is a long-standing tactic of Pfizer, and last year it acquired Medivation for $14 billion. CEO Read has made no secret of his continuing appetite for large M&A deals, and many think that BMS could fit the bill.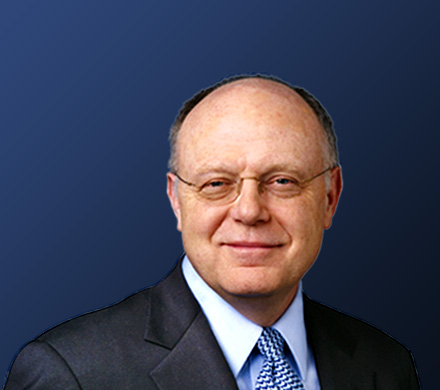 Pfizer CEO Ian Read
However BMS would cost much more than Medivation to acquire, likely to be around $94 billion or more.
In a Q1 conference call Read said Pfizer could do a large deal, "should the opportunity arise".
But Read spoke of the "significant, almost binary risks" associated with "certain large companies" – perhaps a veiled reference to BMS' hopes for Opdivo which are resting on a phase 3 first-line lung cancer trial combining it with its CTLA4 immunotherapy, Yervoy.
Keytruda is already approved as monotherapy in lung cancer expressing high levels of the biomarker PD-L1, but Merck is now chasing the wider population with lower levels of PD-L1 by combining the immunotherapy with chemotherapy.
While the FDA has granted Keytruda a faster six-month review, BMS must wait while the regulator completes a standard 10-month review for its combo.
This could well be the "binary risk" Read referred to, as another failed attempt at approval in first line lung cancer could drive BMS' share value further south.
Competition is also hotting up – Roche has its immunotherapy, Tecentriq, approved in first line lung cancer, while AstraZeneca is developing an immunotherapy with its CTLA-4 drug, tremelimumab for the indication.
Pfizer would not want to see such a large investment damaged should the FDA reject the BMS combo.
Despite this growing competition, BMS and Opdivo are still holding their own, Opdivo beating expectations in Q1 with sales of $1.1 billion, an increase of 60%.
Another factor is uncertainty around the US environment, most specifically whether President Trump will be able to lower corporate tax rates, or alternatively repeal Obama legislation which halted 'tax inversion' deals which Pfizer was so keen on.
Shares in BMS ticked down following Read's comments, as investors decided the odds of a merger are lengthening.
Alex Arfaei, analyst at BMO, reinforced these sentiments, saying in a note to clients that BMS' over-reliance on its immuno-oncology drugs make a takeover too risky.
Don't miss your daily pharmaphorum news.
SUBSCRIBE free here.