Pear extends digital therapeutics partnership with Spero
News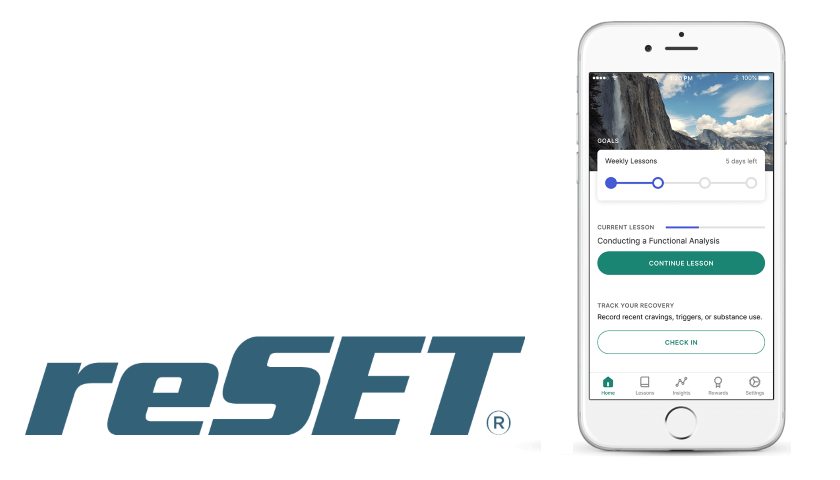 Addiction treatment specialist Spero Health has expanded an agreement to use Pear Therapeutics' prescription digital therapeutics (DTx) in its network of US clinics.
The deal centres on reSET and reSET-O, Pear's cognitive behavioural therapy (CBT) based programmes, for people living with substance and opioid use disorders, respectively, which have been approved by the FDA as an adjunct to outpatient treatment.
In 2017, reSET became the first FDA-approved DTx with both a safety and efficacy label, after the US regulator licensed it for substance use disorders involving alcohol, cocaine, marijuana, and stimulants. Pear secured approval for reSET-O in the following year.
The two 12-week CBT programmes – delivered by mobile app – have already rolled out in 14 of Spero's locations in Kentucky and will now be made available to patients in 99 locations in that state, as well as Indiana, Ohio, Tennessee, West Virginia, and Virginia.
"Pear's technology equips our clinicians with vital measurements via a clinician dashboard that allows us to provide quality care to our patients who suffer from substance use disorders," said Steve Priest, Spero's CEO.
"We believe having access to patient-reported data via Pear's clinician dashboard gives us better insight into patient behaviours."
Pear is also working with other addiction specialists, including Florida-based Cove Behavioural Health, and provides its DTx to a number of state health programmes.
It also recently started a pilot programme with the South Carolina Department of Corrections (SCDC) to offer reSET and reSET-O to support women inmates in recovery from opioid and other substance use disorders at the Camille Griffin Graham Correctional Institution.
The extended agreement comes shortly after Pear reported a 24% quarter-over-quarter increase in revenues to $4.1 million in the third quarter, with predictions that it will make between $14 million and $16 million from its prescription DTx range for the full year.
Pear went public on the Nasdaq in November 2021 via a merger with special purpose acquisition company (SPAC) Thimble Point, debuting with a share price of around $10 market cap of $1.6 billion.
The stock has fallen dramatically from those heights since, however, amid a downturn in the digital health category as a whole, currently hovering around the $1.14 level.
In November, Pear announced a reduction in its workforce, aimed at reducing operating expenses in 2023 by almost $11 million, in order to extend its cash runway and reduce its reliance on financing.