Pair of R&D updates bolster GSK ahead of investor meeting
News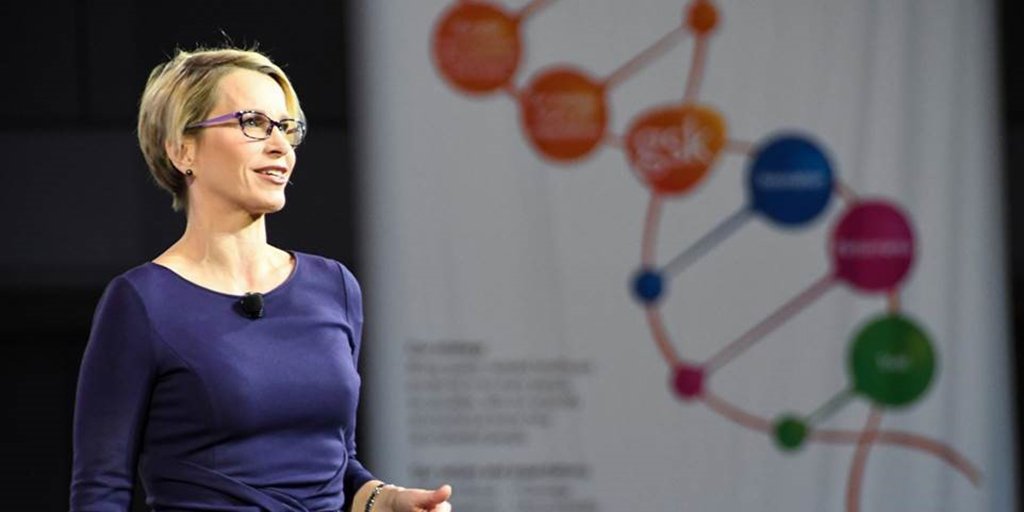 GlaxoSmithKline (GSK) has reported encouraging data for its COVID-19 antibody sotrovimab, and an alliance with Halozyme to develop a new generation of long-acting HIV drugs, as it prepares to give a much-anticipated update to shareholders tomorrow.
This morning the drugmaker's majority owned HIV unit ViiV Healthcare announced a partnership with drug delivery specialist Halozyme to develop four HIV therapies that could be dosed as infrequently as once every six months or more.
The deal – which includes a $40 million upfront payment for access to Halozyme's delivery technology – could give ViiV a leg up in the increasingly competitive market for HIV drugs against rivals like market leader Gilead Sciences, Merck & Co, and Bristol-Myers Squibb.
It comes shortly after GSK reported new data from the COMET-ICE trial of Vir-partnered sotrovimab which showed that the drug reduces hospitalisation and risk of death in adults with mild-to-moderate COVID-19 who are at high risk of progression to severe disease.
The antibody picked up an emergency use authorisation from the FDA last month, but the new data bolsters GSK's plans to file for full marketing approval later this year. The final data from the study shows that sotrovimab cut hospitalisations and deaths by 79%, measured 29 days after treatment.
The positive news flow comes as GSK's management is preparing for what could be a tempestuous meeting with shareholders tomorrow, as chief executive Emma Walmsley (pictured above) seeks to win the hearts and minds of disgruntled investors with a new strategy to boost growth ahead of a run of patent expirations on key products.
Reports have suggested Walmsley – under fire from activist investor Elliott Management – is preparing to slash the dividend in order to reroute money into R&D and deals to boost the company's pipeline.
ViiV has been a bright spot in GSK's portfolio for some time, and the new deal with Halozyme promises to keep the company head of rivals in the development of HIV drugs that reduce the burden of dosing, which could increase compliance with therapy and cut the risk of resistance.
ViiV claimed FDA approval in January for its Johnson & Johnson-partnered Cabenuva (cabotegravir/rilpivirine) product, which provides a virus-suppressing therapy with just 12 doses a year.
The deal with Halozyme is focused on extending those dosing interval to three or six months – or potentially even longer – by using its delivery technology for four ViiV molecules. In addition to the upfront fee ViiV has agreed to pay $175 million per molecule in milestone payments, taking the total possible value of the deal to $740 million.
Plans are already afoot to start testing a new formulation of cabotegravir for pre-exposure prophylaxis (PrEP) of HIV, used to prevent transmission of the virus in people sharing their lives with HIV-positive partners.
ViiV has already filed a rolling regulatory submission to the FDA for a version of the drug for PrEP that can be dosed every two months, but the hope is that could be extended significantly using Halozyme's technology to expand the dose that can be administered in one injection.
The final COMET-ICE data meanwhile suggest that sotrovimab could be an important addition to the COVID-19 treatment armamentarium, despite getting approval for use later than other antibodies from Regeneron, Eli Lilly and Celltrion.
Like the other antibodies, sotrovimab is designed to attach to the spike protein of SARS-CoV-2, limiting the ability of the virus to enter the body's cells.
Crucially, the drug is being developed as an intramuscular formulation, which could make it possible to administer the treatment outside hospital. So far, all the other antibodies are also delivered by intravenous infusion.
GSK and Vir have said they could have data on the intramuscular version in the second half of this year. They have also previously said that resistance to sotrovimab is unlikely to develop as it targets part of the spike protein that rarely mutates.