Novartis taps immuno-oncology partner BeiGene for TIGIT drug
News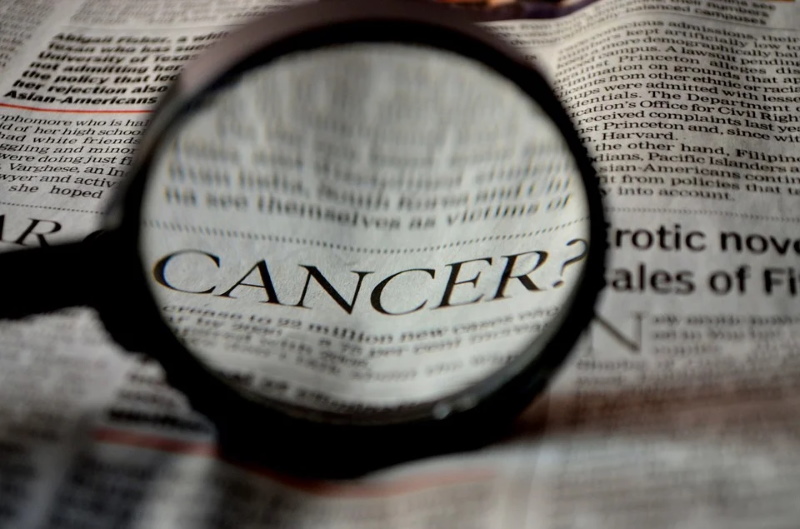 Novartis has joined the ranks of big pharma companies developing TIGIT-targeted drugs for cancer, and found its candidate in an existing partner, Chinese biotech BeiGene.
The Swiss pharma group is paying BeiGene $300 million upfront for an option on ociperlimab, a TIGIT antibody in phase 3 testing for non-small cell lung cancer (NSCLC), with another $700 million on offer if that option is exercised before 2023.
BeiGene was also the developer of Novartis' PD-1 inhibitor tislelizumab, which was filed for FDA approval in September as a second-line treatment for oesophageal cancer. Pharma companies are looking at whether blocking TIGIT as well as PD-1/PD-L1 can improve the efficacy of cancer immunotherapy.
Novartis licensed rights to tislelizumab for $650 million upfront and up to $1.55 billion in milestones – shortly after its own PD-1 drug candidate spartalizumab failed a phase 3 trial in melanoma.
The company said that having ociperlimab in its portfolio "expands opportunities for development with tislelizumab, a potential bridge to synergistic combinations in the Novartis immunotherapy programme."
Drugs targeting TIGIT have become sought-after assets in the pharma industry, on the back of studies suggesting they can inhibit anti-tumour responses that down-regulate the activity of certain T cells and natural killer (NK) cells.
In June, GlaxoSmithKline paid $625 million upfront for a phase 1 anti-TIGIT antibody developed by iTeos Therapeutics, already being tested alongside GSK's PD-1 inhibitor Jemperli (dostarlimab). The total value of the deal could be $2 billion.
A month earlier, Bristol-Myers Squibb paid $200 million upfront for rights to a TIGIT drug developed by Agenus called AGEN1777 in a deal that could be worth up to $1.56 billion, providing a partner for its PD-1 agent Opdivo (nivolumab).
And Gilead Sciences has forged a $2 billion-plus alliance with Arcus for a wide-ranging immuno-oncology pact that also included a pair of TIGIT drugs in phase 2/3 trials.
Meanwhile, Novartis' cross-town rival Roche was one of the early adopters of TIGIT, developing a combination of TIGIT-targeting tiragolumab with its PD-L1 immunotherapy Tecentriq (atezolizumab).
The combination - which has cleared a phase 2 trial and is now in phase 3 – picked up a breakthrough designation for the duo as a first-line therapy NSCLC from the FDA earlier this year.
The deal gives Novartis an option on rights to ociperlimab in the US, Canada, Mexico, the EU, UK, Norway, Iceland, Liechtenstein, Switzerland, Russia and Japan, with BeiGene retaining 50% rights in the US and exclusivity in China and other Asian markets.
BeiGene will also promote some Novartis cancer drugs in China, helping to firm up Novartis' presence in the country's sizeable cancer market.
The two partners will collaborate on the clinical development of the ociperlimab/tislelizumab combination during the option period, with Novartis taking the lead on clinical trials.
Antibodies consists of two components – called Fab and Fc – with Fab handling targeting of the molecule and Fc responsible for function. Anti-TIGIT antibodies are separated into groups, depending on the status of the Fc portion.
Ociperlimab is a candidate with the Fc domain intact, and Novartis said it believes that is "critical for the anti-tumour activities" of the drug.
Some rivals, including Arcus domvavanalimab in phase 3 have an inactivated Fc domain, while other developers including Roche and Agenus describe their drugs as Fc "enhanced", claiming this is the better conformation.
BMS has a foot in both camps, with an in-house inactivated candidate and rights to Agenus' enhanced drug.
Leaving the Fc region alone could help the antibodies inhibit regulatory T cells that can reduce antitumor activity, but some argue it may also do away with some cytotoxic T cell activity as well. Time will tell if one approach turns out to be better than another.