Novartis said to be eyeing sale of ophthalmology, respiratory units
News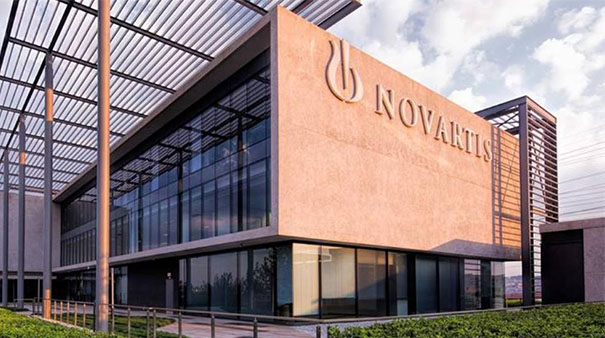 Novartis has already spun out its eyecare business Alcon, and is now considering the sale of its ophthalmology and respiratory medicines businesses as it continues a narrowing of its focus, according to media reports.
A Bloomberg article citing people close to the matter claims that Novartis is engaged in early discussions about the sale of the two units, which could raise billions of dollars in capital that could be reinvested into the pharma group's pipeline. It has already decided to pursue a spin-off of generic drugmaker Sandoz.
Private equity firms, also, are already involved in the negotiations, which could net $5 billion from the ophthalmology division alone, according to the sources.
Novartis completed the spin-out of Alcon in 2019, separating products like contact lenses and over-the-counter eyedrops from its prescription eye medicines, headed by age-related macular degeneration (AMD) blockbuster Lucentis (ranibizumab), which is partnered with Roche.
Since then, the ophthalmology division has suffered some setbacks, not least the disappointing performance Lucentis follow-up Beovu (brolucizumab), which had been billed as a successor to Lucentis, but has seen its growth pegged back by safety issues. Meanwhile, Lucentis sales have been in decline as a result of biosimilar competition, contracting 11% to $1.55 billion in the first nine months of this year.
There's plenty in the pipeline to entice a potential buyer, however, including several mid-stage clinical candidates, such as EPO inhibitor LKA651 for diabetic retinopathy, Factor B inhibitor iptacopan for AMD, and gene therapy PPY988 for geographic atrophy.
Novartis' respiratory and allergy business, meanwhile, is headed by Xolair (omalizumab) for severe asthma nasal polyps and chronic idiopathic urticaria (CIA) - another blockbuster also partnered with Roche.
In the mid-stage clinical pipeline is IL-18 inhibitor CMK389 for pulmonary sarcoidosis, SMURF1 inhibitor LTP001 for pulmonary arterial hypertension and other indications, and combination therapy QMF149 (indacaterol acetate plus mometasone furoate) for paediatric asthma.
Novartis has said it will not comment on market speculation. In its third-quarter results call last month, it said the spin-off of Sandoz is due to complete sometime next year.