Novartis joins with Berkeley to tackle "undruggable" targets
Novartis has joined with researchers from the University of California, Berkeley to develop next-generation medicines, pursuing disease targets in cancer and other illnesses considered "undruggable".
The collaboration establishes the Novartis-Berkeley Center for Proteomics and Chemistry Technologies, based in existing labs at Berkeley.
Scientists from Novartis and Berkeley will work on developing covalent chemoproteomics technology to rapidly map locations on protein targets, including those that have been considered "undruggable".
Novartis is in direct competition with its big pharma rivals to identify academic research leaders with insights which could become the 'next big thing' in drug discovery.
The firm has enjoyed great a success from its work with the Perelman School of Medicine at the University of Pennsylvania, with which it pioneered chimeric antigen receptor T-cell (CAR-T) immunotherapy.
It took just five years for that collaboration to produce a groundbreaking new product, Kymriah, the first ever approved CAR-T.  Just as Carl June's team in Philadelphia were leaders in their field, Novartis has identified Daniel Nomura and his staff in Berkeley near San Francisco as frontrunners in this new platform.
"Never before have we been able to explore what we call the proteome, the totality of over 20,000 proteins in the body, with such breadth, depth and speed," said covalent chemoproteomics expert Daniel Nomura, director of the Center and Associate Professor of Chemistry, of Molecular and Cell Biology, and of Nutritional Sciences and Toxicology at Berkeley.
"Combining technology advances in proteomics and chemistry allows us to imagine creating compounds to bind every known protein in the body, especially those underlying serious diseases such as cancer."
The compounds could form lasting bonds and provide starting points for novel drugs in areas such as cancer and infectious diseases.
The alliance will also explore the potential of emerging therapeutics known as degraders, which involve the use of bifunctional molecules that bind to disease targets on one end and on the other end to a key component in a cell's natural protein-disposal system.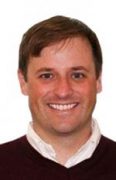 John Tallarico, head of chemical biology and therapeutics at the Novartis Institutes for BioMedical Research (NIBR), said: "Traditional drug compounds bind to proteins at places that cause them to malfunction, but many disease targets lack these functional binding locations."
"Degraders are different because they can bind to disease targets at non-functional sites and trigger the destruction of the target proteins, resulting in the interference of their function."
The collaborators plan to test whether the covalent chemoproteomics technology could aid in reducing the time required to create potential degraders from years to months.
The project will also screen natural product compounds and use the technology to discover their targets and mechanisms of action.
Don't miss your daily pharmaphorum news.
SUBSCRIBE free here.