Novartis invests $100m in new malaria drugs
Novartis has announced a five-year commitment to the fight against malaria, saying it plans to invest more than $100m to advance R&D of next-generation drugs for the disease becomes resistant to existing therapies.
Current treatments for the disease are based around antimalarial drugs such as artemisinin, but resistant strains of the disease are emerging.
With this in mind, Novartis said it will renew efforts to find alternatives, in conjunction with the Multilateral Initiative on Malaria Conference and the Malaria Summit of the Commonwealth Heads of Government meeting.
It also pledged to introduce an "equitable" pricing strategy to allow patients to access any new treatments when they become available.
The World Health Organization has set a target of reducing malaria-related child mortality by at least 90% by 2030, and Novartis will help expand access to paediatric antimalarials, and help strengthen healthcare systems in four sub-Saharan countries.
Novartis' malaria pipeline includes two potential novel drugs KAF156 and KAE609, which are in phase 2b and phase 2a development respectively.
Both are from new classes of medicines that were selected for their ability to treat the disease in different ways from current therapies.
In a separate interview in the Financial Times, David Reddy, chief executive of the Medicines for Malaria Venture, said there was a pressing need to preserve the efficacy of artemisinin, derived from herbs and originally developed in 1970s China.
A large clinical study of four artemisinin combination therapies, published last month in The Lancet, confirmed they work well and safely in children and adults.
But resistance is spreading in areas such as south-east Asia, and in the FT article malaria expert and senior staff scientist at the Wellcome Sanger Institute Roberto Amato said the situation is "fragile".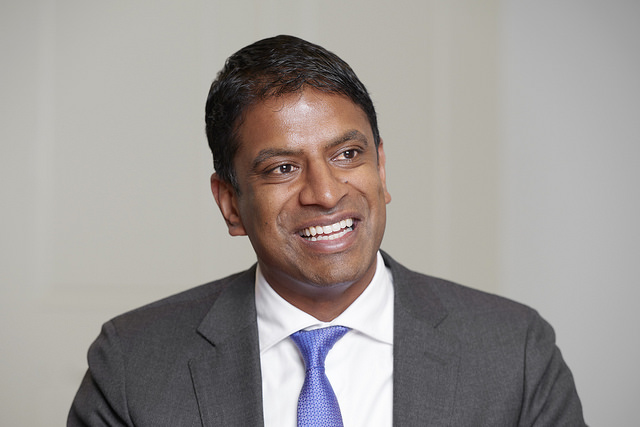 Novartis CEO Vas Narasimhan said: "Resistance to treatment presents the biggest threat to the incredible progress that has been made in the fight against malaria in the past 20 years. We cannot afford to wait; this is why we are committing to advance the research and development of next-generation treatments."
Main photo courtesy of the Public Library of Science
Don't miss your daily pharmaphorum news.
SUBSCRIBE free here.