Novartis and Allergan to combine drugs in NASH
News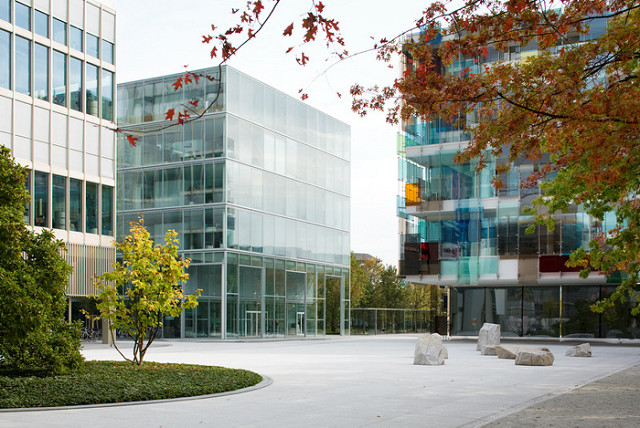 Novartis has joined with Allergan in a bid to get ahead in the race to get a drug approved to treat the fatty liver disease, non-alcoholic steatohepatitis (NASH). 
The Swiss pharma said it is to begin a phase IIb trial of one of its Farnesoid X receptor (FXR) agonists in combination with Allergan's cenicriviroc in NASH.
A group of around half a dozen pharma companies are trying to develop treatment for NASH, for which there is no approved treatment.
The market for NASH drugs is expected to exceed $1 billion soon after the first drugs are approved.
Intercept is a front-runner, which has Ocaliva (obeticholic acid) in a phase 3 NASH trial, and already has the drug approved in another liver disease, primary biliary cholangitis.
Both Novartis and Allergan have been investing in potential NASH drug candidates – Novartis paid $50 million up front for a licence for Conatus Pharmaceuticals' FXR agonist late last year, while Allergan agreed to pay up to $1.7 billion to buy Tobira and cenicriviroc (CVC).
Allergan's acquisition price, which depends on whether CVC succeeds in late-stage studies, raised eyebrows last September as CVC had just failed in another phase 2b NASH trial after missing a fibrosis reduction endpoint.
But what interested Allergan was a secondary endpoint where CVC demonstrated a clinically meaningful improvement in fibrosis of at least one stage without worsening of NASH after one year of treatment, one of only two approvable phase 3 endpoints.
Novartis is developing Farnesoid X receptor (FXR) agonists for the treatment of chronic liver diseases, including NASH.  The most advanced investigational compound is a potent, non-bile acid FXR agonist, which recently received fast track designation from the FDA and is in a phase 2 clinical trial.
As part of this agreement, Novartis and Allergan will conduct a Phase 2b clinical trial to assess the safety, efficacy and tolerability of a multi-therapy treatment for NASH.
Breakthrough status for CTL019 in DLBCL
In a separate announcement, Novartis had some good news in relation to its CAR-T candidate, CTL019, now known as tisagenlecleucel.
The FDA has granted Breakthrough Therapy designation to CTL019, for adults with relapsed and refractory (r/r) diffuse large B-cell lymphoma (DLBCL), who have failed two or more prior therapies.
This is very good news for Novartis, as DLBCL is the indication with the greatest commercial potential.
Novartis chief executive Joe Jimenez said earlier this year: "This is the indication that we believe could propel CTL019 to become a blockbuster over time."
This squares things up for Novartis with its closest rival, Kite, which already has a breakthrough therapy designation for a broad aggressive non-hodgkin lymphoma (NHL) indication which includes DLBCL.   Novartis' drug already has a breakthrough designation for the treatment of r/r B-cell acute lymphoblastic leukaemia (ALL) in paediatric and young adult patients.
Novartis is marginally ahead in the race to get a CAR-T therapy to market, filing CTL019 with the FDA in ALL at the end of March. Kite completed its rolling submission of its rival, axicabtagene ciloleucel, also known as KTE-C19 just days later.
Analysts Evaluate Pharma rate KTE-109 as the most valuable orphan drug in the pipeline generating sales of almost $7.9 billion by 2022, with CTL019 generating $4.7 billion.