NICE says yes to Novartis' multiple sclerosis therapy Kesimpta
News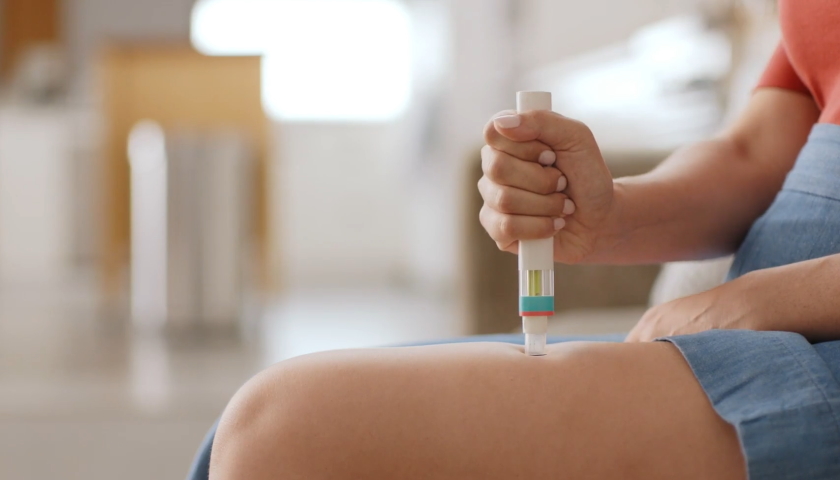 Novartis has secured backing from NICE for its relapsing multiple sclerosis (RMS) therapy Kesimpta in the UK, just two weeks after the drug was approved by the national drugs regulator. 
The cost-effectiveness agency has said that anti-CD20 antibody Kesimpta (ofatumumab) can be prescribed via the NHS in England and Wales as a treatment for adults with RMS with active disease, as either a first-line therapy or after alternative drugs have been tried.
According to Novartis, Kesimpta is the first targeted B cell therapy for RMS that can be self-administered at home once a month using an autoinjector, avoiding the need for patients to travel to hospital during the pandemic, and easing the pressure on clinicians.
NICE's final appraisal document for Kesimpta will be followed by technology appraisal guidance (TAG) that will pave the way for NHS prescribing in England and Wales. The Scottish Medicines Consortium is expected to publish its final advice on the drug later this year.
Kesimpta was one of the first medicines to be review under the new Medicines and Healthcare products Regulatory Agency (MHRA) authorisation process following the UK's departure from the EU at the start of the year.
It was approved on the strength of two phase 3 studies (ASCLEPIOS 1 and 2) which showed that Kesimpta was more effective than Sanofi's Aubagio (teriflunomide) in reducing annualised relapse rates and disability progression.
Nearly nine out of ten patients treated with Kesimpta saw no evidence of disease activity in their second year of treatment with the drug.
Relapsing and remitting forms of MS account for around 85% of all patients at diagnosis, although some go on to develop more progressive forms. There are around 130,000 people with MS in the UK, with 7,000 new diagnoses a year.
"People living with MS need access to a range of different treatment options so they can work with their doctor to find the one that's best for them," said David Martin, chief executive of the Multiple Sclerosis Trust.
"Without the need for regular hospital visits, even those who live a long way from a specialist centre will be able to access treatment that could reduce disease activity and help them continue to do the things that matter most to them," he added.
Analyst Philippa Salter of GlobalData recently predicted that Kesimpta's convenience will make it a sought-after option for RMS patients, driving global sales to $3.3 billion by 2028.
However, she reckons it will still trail Roche's first-to-market anti-CD20 drug Ocrevus (ocrelizumab), even though that drug needs to be administered by intravenous infusion. While it requires a clinic visit, Ocrevus only has to be administered twice a year.
GlobalData thinks Ocrevus will remain the most widely-used option, hitting $7.6 billion in sales in 2028. It was backed by NICE for NHS use in July 2018.
Kesimpta started life as an oncology drug and was first developed by Genmab and licensed to GlaxoSmithKline who marketed under the brand name Arzerra to treat chronic lymphocytic leukaemia. Novartis took ownership of the drug in 2015.