NICE says no to AZ's Lynparza for prostate cancer
News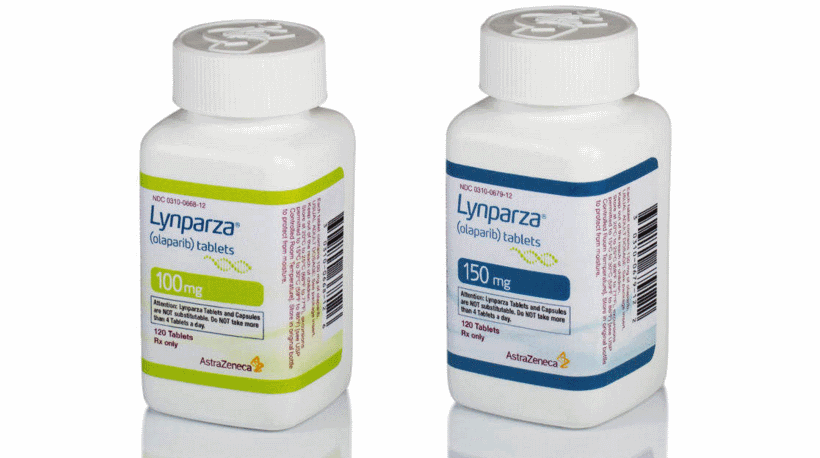 NHS patients in England will not be able to get access to AstraZeneca's PARP inhibitor Lynparza if they have BRCA-positive advance prostate cancer, according to draft guidance from NICE.
The cost-effectiveness agency is assessing use of Lynparza (olaparib) in patients with tumours that carry BRCA1 or BRCA2 mutations who have previously been treated with the hormone therapies abiraterone and enzalutamide but have relapsed.
AZ is seeking to use Lynparza in patients who had also been previously treated with the chemotherapy drug docetaxel, but NICE has concluded that the application failed to provide evidence of the PARP inhibitor's value compared to standard therapy.
The new indication for the Merck & Co/MSD-partnered drug – which is also used to treat ovarian, breast and pancreatic cancer – was approved by the EMA last year with a slightly more restricted label than was previous cleared by the FDA.
In the US Lynparza can be used in patients with a range of homologous recombination repair (HRR) gene mutations, not just BRCA1 and BRCA2.
The PROfound trial that supported Lynparza's approval compared the drug with a second round of treatment with abiraterone or enzalutamide, and according to NICE "showed that people taking olaparib have more time before their disease progresses, and live longer overall".
NICE has taken issue with the fact that there was no direct comparison with Sanofi's Jevtana (cabazitaxel), Bayer's Xofigo (radium-233) or re-treatment with docetaxel.
An indirect comparison suggests that Lynparza may increase the time before disease progression and overall survival compared with Jevtana, according to the agency.
However, it says "differences between the two trials, including in the trial population and the treatments people had after their disease had progressed, mean this data is uncertain".
In turn, that means cost-effectiveness estimates are unreliable, and NICE's calculations suggest Lynparza is too expensive to be considered an acceptable use of NHS resources in this indication.
It's not the last word on the matter, as NICE is still consulting on this use of Lynparza until 26 March, and AZ could try to shift the calculations by offering a discount on the drug.
Lynparza was the first PARP drug to reach the market in 2014, and has become a big earner for AZ, bringing in almost $1.8 billion for the company in direct sales as well as another $460 million in alliance revenue from Merck, which licensed co-marketing rights to the product in 2017.
Since then rivals have reached the market, including GlaxoSmithKline's Zejula (niraparib), Clovis Oncology's Rubraca (rucaparib), and Pfizer's Talzenna (talazoparib), respectively.
GSK has told NICE it is not seeking approval of Zejula for hormone-relapsed metastatic prostate cancer with DNA-repair anomalies in Europe, so its appraisal has been suspended. Rubraca is also approved for prostate cancer in the US, but not yet in Europe, while Talzenna is still in clinical trials for this use.