EU regulators back uses for AZ's Lynparza in prostate and ovarian cancer
News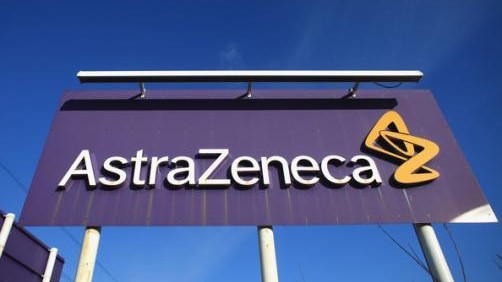 AstraZeneca may have had a rough ride following a safety scare with its COVID-19 vaccine, but the company's busy pipeline is producing successes in other areas.
European regulators have recommended that its Lynparza (olaparib) should get additional uses in prostate and ovarian cancer, opening up further avenues for the PARP inhibitor developed in partnership with US-based Merck & Co.
The European Medicines Agency's CHMP scientific committee recommended marketing authorisations in the EU for metastatic castration-resistant prostate cancer (mCRPC) with BRCA1/2 mutations.
The committee also recommended Lynparza should get its label extended to cover first-line maintenance treatment of ovarian cancer in combination with Roche's Avastin (bevacizumab), in patients with homologous recombination deficient (HRD)-positive disease.
In the prostate cancer indication, the CHMP has given Lynparza a slightly narrower use than is allowed in the US on the basis of results from the PROfound phase 3 trial.
The FDA earlier this year approved Lynparza in prostate cancer patients in a broader population of men with homologous recombination repair (HRR) genes, which includes BRCA and several other similar mutations.
The ovarian cancer indication is based on a biomarker subgroup analysis of the PAOLA-1 phase 3 trial.
PAOLA-1 showed that Lynparza in combination with bevacizumab maintenance treatment reduced the risk of disease progression or death by 67%.
Adding Lynparza improved progression-free survival (PFS) to a median of 37.2 months versus 17.7 months with bevacizumab alone in patients with HRD-positive advanced ovarian cancer.
Lynparza was the first PARP (poly (ADP-ribose) polymerase) drug on the market in 2014, first approved in the US for ovarian cancer.
Since then AZ has changed the formulation to make it more patient-friendly and added uses in breast, ovarian, pancreatic and prostate cancer to its label.
In 2017 AZ joined with Merck & Co, known as MSD outside North America, to co-market Lynparza and explore whether it could be used in combination with cancer immunotherapy agents.
There are also rivals on the market, with GlaxoSmithKline, Clovis, and Pfizer getting approval for Zejula, Rubraca, and Talzenna, respectively.
The CHMP's decision will be passed on to the European Commission, which will likely grant a marketing authorisation in the coming months.