NICE expands access to real-time glucose monitoring for diabetics
News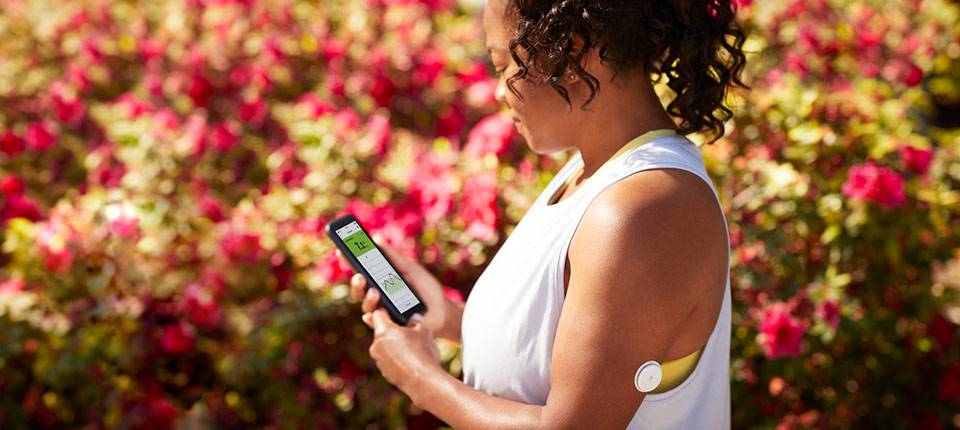 More than 250,000 people living with type 1 diabetes in the UK will be offered real-time continuous glucose monitoring (CGM) technology, reducing their reliance on fingerprick testing, according to NICE.
Finalised guidance from the health technology assessment (HTA) agency recommends real-time CGM for all children and adults with type 1 diabetes for the first time, helping them to manage their condition.
Earlier this month, Abbott launched the real-time version of its FreeStyle Libre CGM device available to NHS patients. Like other devices in this class, it is based on a sensor attached to the patient's body, which provides a continuous stream of real-time information via a smartphone about current blood glucose levels.
The systems also predict which direction blood glucose is heading, do patients can adjust their dosing of insulin to stabilise levels.
Clinical trials of real-time CGM have found that it can lead to improved glucose control reducing hypoglycaemic and hyperglycaemic episodes, and cutting levels of HbA1c which gives an indication of how well glucose in being controlled over time.
Until now, NICE only recommended real-time CGM for adults with type 1 diabetes with complex needs, for example reduced awareness of hypoglycaemia, and fingerprick testing for all others.
NICE has also extended the use of intermittent or 'flash' CGM to he entire type 1 diabetes population, as well as for adults with type 2 diabetes on insulin therapy, making the technology an option for around 193,000 more people.
At the moment, flash CGM has been rolled out to around half of patients with type 1 diabetes by NHS England. The devices require users to consciously scan a sensor on their arm to obtain blood sugar data, and not all flash monitors provide optional alarms or alerts.
"Many people find finger-prick testing to be painful and time consuming and the introduction of technology for all people living with type 1 diabetes will reduce this considerably," said Dr Paul Chrisp, director of the centre for guidelines at NICE.
The development has also been welcomed by patient organisation Diabetes UK as "transformational" for people living with diabetes.
https://twitter.com/DiabetesUK/status/1509440989525651461
"What we are seeing today is a key shift in thinking – a move to recognising that technology is an integral part of diabetes management, not simply an added luxury," said the charity's chief executive Chris Askew.
"Local health systems will need to support healthcare professionals to deliver these guidelines equitably and we will play our part too, in helping the NHS to get this right," he added.
"Combined with the expansion of CGM access for those with type 1, the guidelines support choice to allow the right product, based on individual need, and bring us closer to a future where finger-prick testing is a thing of the past for all people who use insulin," said Neil Harris, general manager of Abbott's diabetes care business in the UK and Ireland.