NHS funds BMS' Opdivo to prevent skin cancer returning
News
NICE has recommended interim NHS funding for Bristol-Myers Squibb's cancer immunotherapy, Opdivo to prevent early stage skin cancer from recurring, overturning a decision earlier this year to reject the drug in this indication.
NICE said in final draft guidance that Opdivo (nivolumab) can be reimbursed in this use by the Cancer Drugs Fund (CDF), which provides interim coverage until further data becomes available to help NICE with its cost-effectiveness calculations.
In its guidance NICE said there are no immunotherapies recommended by NICE as an adjuvant treatment of completely resected melanoma in adults with lymph node involvement or metastatic disease.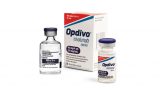 US rival Merck & Co.'s drug Keytruda (pembrolizumab) has not been approved in this indication, giving BMS a clear run in this niche market.
But NICE noted that evidence from the CheckMate 238 trial shows Opdivo improves recurrence-free survival compared with BMS' other immunotherapy, Yervoy (ipilimumab).
There are no trials comparing Opdivo with routine surveillance, which is the standard of care on the NHS, but an indirect comparison with Yervoy as a comparator showed that Opdivo was likely to improve recurrence-free survival compared with routine surveillance.
Follow-up data from the ongoing CheckMate 238 trial will help address uncertainties about Opdivo's cost-effectiveness, said NICE.
It has therefore recommended CDF funding for the drug until the data becomes available in the next couple of years or so.
Around 1,480 people will be eligible for treatment in England following the decision.
In a separate development BMS has joined forces with Cancer Research UK and the Francis Crick Institute in a new project to map out the immunology of lung cancer in detail.
The project called RUBICON aims to find new targeted therapies to treat the disease, where Opdivo has struggled to gain a foothold.
Opdivo famously flopped in a first-line lung cancer trial in 2016, while Keytruda succeeded.
The rival from Merck & Co., known as MSD outside the US, is now ahead in sales as a result.