NHS England will roll out online COVID-19 recovery portal
News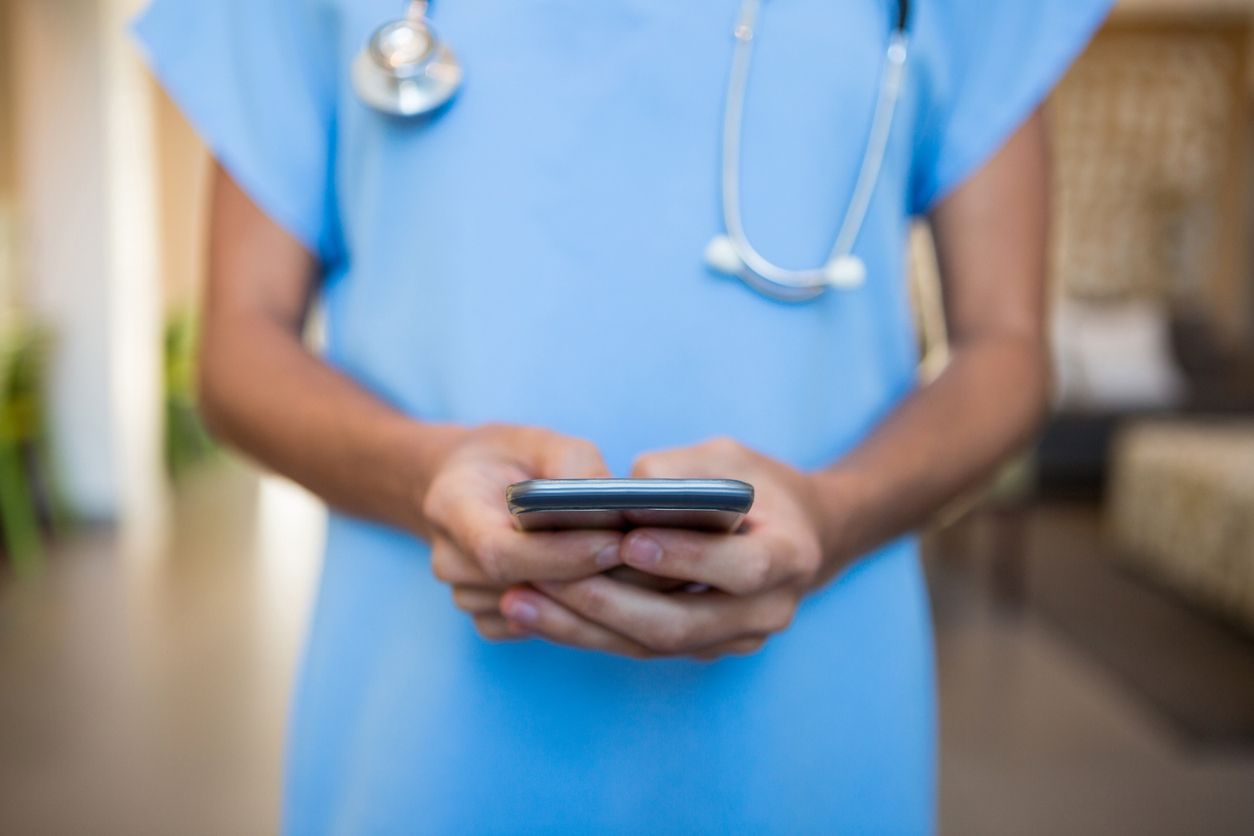 People in the UK who are recovering from coronavirus infections will be able to get advice from an online rehabilitation service later this month, says NHS England.
The digital health portal – called Your Covid Recovery – will eventually provide access to healthcare workers and advice for "tens of thousands" of patients who could have long-term health issues related to COVID-19.
There have been 285,000 confirmed cases of COVID-19 in the UK since the start of the pandemic, with more than 100,000 requiring hospital treatment and just over 44,000 deaths at last count.
People who get severely ill with the virus but survive can experience lingering health issues – affecting their physical and in some cases mental health – which can take weeks or months to resolve and, in some cases, may be permanent.
"Evidence shows that many of those survivors are likely to have significant ongoing health problems, including breathing difficulties, enduring tiredness, reduced muscle function, impaired ability to perform vital everyday tasks and mental health problems such as [post-traumatic stress disorder], anxiety and depression," says NHS England.
The new portal will make nurses and physiotherapists available to help patients either online or over the phone, and is another example of how the health service is ramping up telehealth services as a result of the coronavirus crisis, according to NHS leaders.
It will be open to patients who recovered either in hospital or at home, providing a 12-week package of aftercare.
The portal will include a forum for survivors to contact and support each other, as well as tutorials to help recovery, for example on regaining muscle strength and lung function. Mental health support will take the form of either online interaction with a psychologist or referral for NHS treatment.
Later in the summer the service will be expanded to include tailored rehabilitation which will require a face-to-face assessment and some tests, such as an assessment of how well people are able to walk.
That side of the service is currently being developed by a team in Leicester – currently experiencing a spike in coronavirus cases and still subject to lockdown – led by Prof Sally Singh of the University of Leicester.
"This will be one of the first sites in the world rolled out nationally seeking to address potential post-COVID symptoms and support people on the road to recovery," said Prof Singh.
Long-term health study
The launch of Your Covid Recovery coincided with a new study by the UK National Institute for Health Research (NIHR) into the long-term health effects of COVID-19 on hospitalised patients, backed by £8.4 million of government funding.
The PHOSP-COVID study will recruit around 10,000 people who will be assessed over a 12-month period using a battery of tests, including blood samples and lung volume measurements, to examine the recovery process and look for biomarkers.
The hope is that it will identify the most effective treatment and rehabilitation strategies that can then be used in future to guide the management of new coronavirus cases.
Further sub-trials are also planned that will zero in on patients with specific long-term health issues caused by COVID-19, such as "kidney damage, or lasting heart and circulatory problems," according to the NIHR.
"As we emerge from the first wave of the pandemic, we have new insights into the acute phase of this disease but very little information about patients' long-term needs," says lead investigator Prof Chris Brightling of Leicester University.
"It is vitally important that we rapidly gather evidence on the longer term consequences of contracting severe COVID-19 so we can develop and test new treatment strategies for them and other people affected by future waves of the disease."