NewAmsterdam goes public to advance drug in abandoned class
News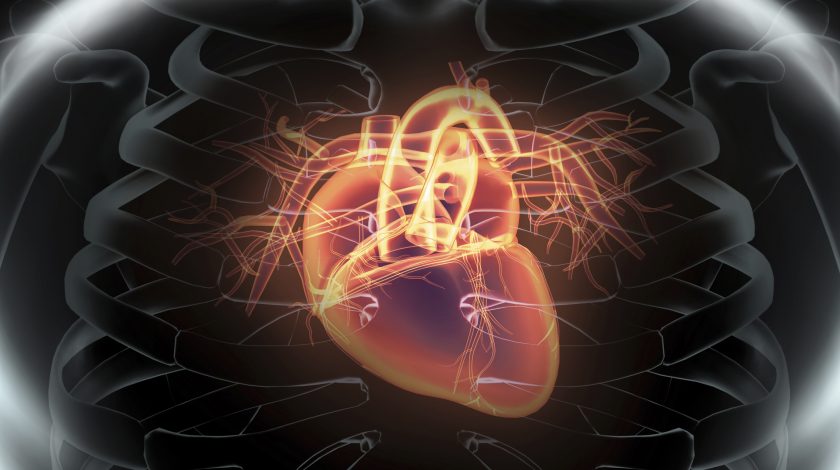 NewAmsterdam Pharma has charted out a route to a Nasdaq listing by merging with black cheque company Frazier Lifesciences in a deal that will provide additional cash for its main drug candidate – oral CETP inhibitor obicetrapib.
Remember CETP? It was a hot topic in cholesterol-lowering drug development a few years ago, but when Merck & Co finally pulled the plug on anacetrapib five years ago on lacklustre phase 3 data, the general consensus was that the drug class was an R&D dead end.
Merck's exit came after other companies including Pfizer, Eli Lilly and Roche all scrapped CETP development programmes following safety or efficacy issues.
NewAmsterdam reckons obicetrapib is a "next-generation" candidate which can buck the trend, and that merging with Frazier will provide the funds to take the candidate through a phase 3 programme that will prove its potential.
The Dutch biotech will book around $235 million from a private placement led by Frazier Healthcare Partners and Bain Capital Life Sciences and funds held in Frazier's trust account.
When that is added to NewAmsterdam's own cash and a $123 million upfront payment from a licensing deal for obicetrapib in Europe with Menarini, the company looks likely to have cash reserves of around $470 million when the deal closes in the coming months.
That will fund operations until 2026, beyond the readout of phase 3 trials including the BROADWAY study of obicetrapib in adults with heterozygous familial hypercholesterolaemia (HeFH) and/or established atherosclerotic cardiovascular disease (ASCVD) who can't control LDL cholesterol on statin drugs alone.
Other late-stage trials on the go include BROOKLYN, which is enrolling adults with HeFH whose LDL cholesterol is not adequately controlled despite being on maximally tolerated lipid-modifying therapies, and a cardiovascular outcomes study in ASCVD patients called PREVAIL.
BROADWAY and BOOKLYN will generate data in 2024, with PREVAIL set to read to in 2026, and if the results are positive will be followed by filings in the US, Europe, China and Japan.
CETP (cholesterol ester transfer protein) drugs are designed to lower levels of LDL cholesterol and apolipoprotein B and boost levels of protective HDL cholesterol, to reduce the likelihood of fatty plaques in arteries that can restrict blood flow and lead to heart attacks and strokes.
So why will obicetrapib avoid the pitfalls of its predecessors? NewAmsterdam notes it is highly-potent, so can be delivered at a low dose that should avoid the side effect issues that plagued some earlier candidates, notably Pfizer's torcetrapib.
Others were let down not by safety but efficacy, with anacetrapib coming closest to showing value in a phase 3 trial. Merck's drug's impact on cardiovascular outcomes was however proportional to its ability to reduce LDL-C and apoB, so NewAmsterdam's hope is that its more potent molecule will do better.
In mid-stage studies it has already shown it is more effective at reducing LDL-C than other oral drugs used to reduce cholesterol alongside statins, like Esperion's Nexletol (ezetimibe).
Moreover, it could prove to be an affordable and patient-friendly alternative or complement to injectable cholesterol-lowering drugs, including PCSK9-targeting drugs like Amgen's Repatha and Sanofi/Regeneron's Praluent and Novartis' Leqvio (inclisiran), that are already used as add-ons to statin therapy.
The acid test will be how well it performs in phase 3 when added to already potent cholesterol-lowering regimens.
"Cardiovascular disease remains a significant unmet need and is the number one cause of death in western countries, with high LDL levels being the chief culprit responsible for adverse outcomes and two-thirds of patients not reaching LDL goals despite the wide availability of statins," said NewAmsterdam's chief executive Michael Davidson.
"Adding a potential new convenient oral therapy that has been observed to confer an additional 51% of LDL-lowering on top of high dose statins could transform the treatment paradigm for this large patient population," he added.
Obicetrapib was initially developed by Dezima Pharma, which was acquired by Amgen, but was dropped by its new owner in 2017 around the time Merck abandoned anacetrapib. Amgen licensed the rights to NewAmsterdam in 2020.