Nektar lifted by Merck alliance for bempeg, new trial funding
News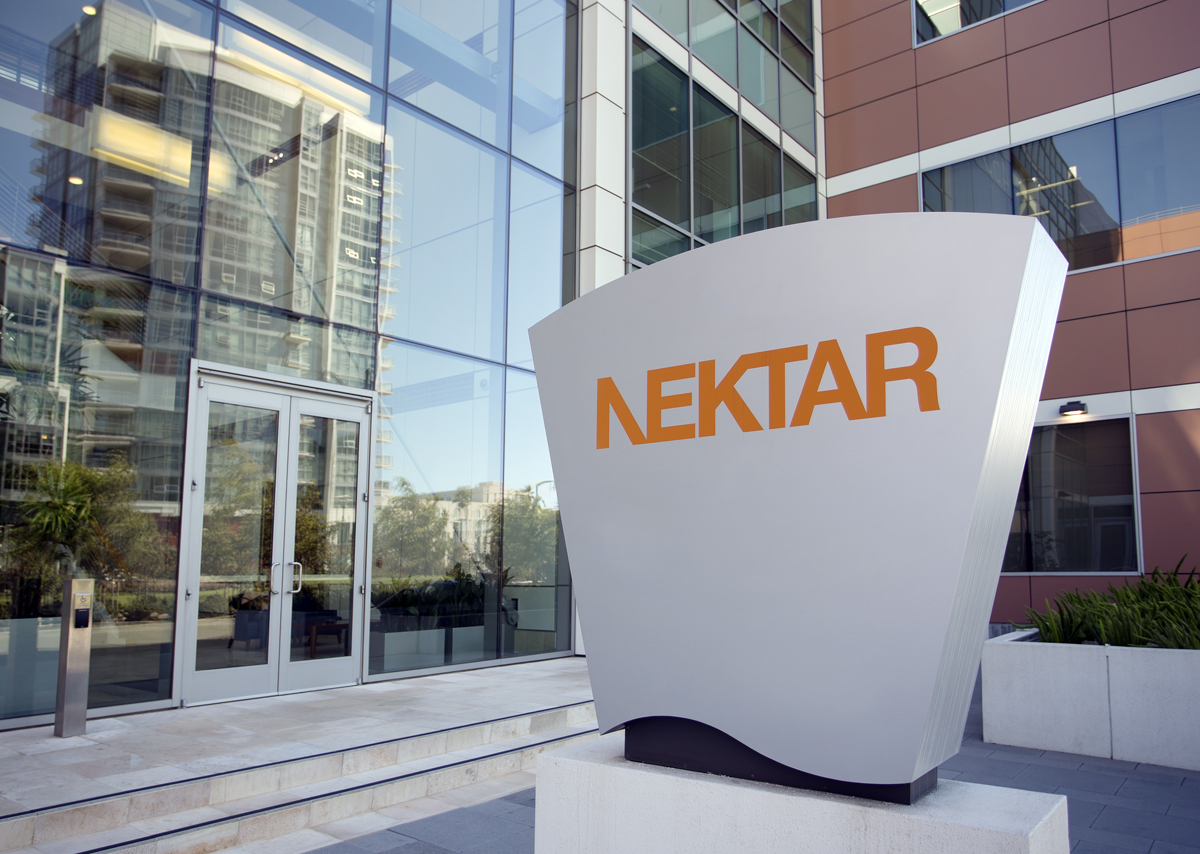 Nektar Therapeutics is waiting on multiple data readouts for its lead drug bempegaldesleukin paired with strategic partner Bristol-Myers Squibb's checkpoint inhibitor Opdivo, but that hasn't stopped it signing up to test the drug with rival Keytruda from Merck & Co. 
Merck will pair Keytruda (pembrolizumab) with bempegaldesleukin (NKTR-214) – known as bempeg for short – in a phase 2/3 trial involving patients with squamous cell carcinoma of the head and neck (SCCHN) that if positive could support regulatory filings.
In an unusual move, the partners have also defrayed the risks in the new programme as the trial will be backed financially by private equity firms Abingworth and Blackstone, via their SFJ Pharmaceuticals subsidiary, with up to $150 million.
Shares in Nektar rose around 11% on the back of the twin announcements, which came shortly after the company was sued in a Delaware court by shareholders who accuse it of selling $171 million-worth of stock at prices inflated by a fraudulent scheme to hype the results of bempeg trials.
Last year, a similar lawsuit against the biotech was dismissed by a federal judge in a San Francisco court.
Bempeg is a new formulation of an interleukin-2-based drug Proleukin (aldesleukin), sold by Clinigen, that extends its action in the body and according to its developer overcomes a safety issue that has pegged back sales of the original drug.
The new trial – first-line treatment of SCCHN – is for an indication not currently covered by Nektar's alliance with BMS. That was signed for $1.8 billion upfront in 2018 and extended a year ago, and is focusing on five indications across melanoma, bladder cancer, and kidney cancer for the Opdivo (nivolumab) and bempeg combination.
Under the terms of the original deal, Nektar retained the ability to develop NKTR-214 with other anti-cancer agents. In fact, a Keytruda/bempeg combination study in in non-small cell lung cancer (NSCLC) is due to read out later this year, and could lead to the first regulatory filing for the drug if positive.
BMS and Nektar meanwhile have a potential registration study in first0line melanoma on the way that could generate results later in 2021 or early 2022.
The deal with SFJ Pharma involves Nektar making annual milestone payments back to SFJ over the next seven or eight years – but only if bempeg secure regulatory approvals for "specified indications" including SCCHN.
The trial will enrol around 500 patients with metastatic or recurrent SCCHN with PD-L1 expressing tumours, and will compared Keytruda plus bempeg to Keytruda alone. An initial phase 2 cohort of 200 patients will be recruited to see if the combination can achieve a higher overall response rate.
If that goes to plan, phase 3 stage will kick in, looking at ORR, overall survival and progression-free survival, and the results from that are due in around 2024.
The deals with Merck and SFJ are an endorsement of the bempeg programme after initial results from mid-stage studies with the drug generated some lacklustre results in melanoma and triple negative breast cancer (TNBC).