Nektar, BioMarin, and Alnylam top list of biotech M&A targets
With Takeda's £46 billion acquisition of Shire, it's been a busy year for pharma M&A – and according to analysts Datamonitor, the specialist biotechs Nektar, BioMarin and Alnylam are the pick of a bunch of potential takeover targets.
Datamonitor, part of Informa Pharma Intelligence, has prepared a list of 11 potentially 'under the radar' biotechs that are ripe for a takeover from big pharma.
The biggest firm on the list is Nektar Therapeutics, which is developing the promising immunotherapy NKTR-214.
The report values San Francisco-based Nektar at $17 billion thanks to its multi-billion dollar deal with Bristol-Myers Squibb in February, the largest single product deal in biotech history.
NKTR-214 stimulates T-cell production and the hope is that it will work in combination with BMS' Opdivo and Yervoy immunotherapies to produce a three-pronged attack on cancer.
The companies are trialling it in 20 indications and nine tumour types, including melanoma, renal cell carcinoma and non-small cell lung cancer.
BMS paid $1.85 billion up front in cash and equity, and could pay another $1.78 billion in milestones in the deal signed in February.
The report speculates that BMS may well be tempted to take over Nektar completely, building on the 5% share it already owns thanks to the immunotherapy deal as it tries to compete with Merck & Co's checkpoint inhibitor rival Keytruda.
BioMarin
Next on the list is BioMarin, valued at $14.3 billion, earmarked as a short to long-term growth prospect thanks to three promising orphan drugs in its pipeline, which could launch over the next two years or so.
They are valoctocogene roxaparvovec (val rox) for haemophilia A, which could attract a price tag of $1.5 million per patient in the US, leading to blockbuster sales.
The other two eye-catching drugs are pegvaliase for phenylketonuria, which is under review by the FDA with a decision due this week, and vosoritide for achondroplasia.
Sanofi is the most likely for a "low risk" acquisition with an immediate revenue stream of $1.5 billion thanks to already approved rare disease therapies, according to the analysis.
Alnylam
Alnylam, which has been pioneering RNA interference technology with development partner Sanofi, could be another takeover target according to the report.
Alnylam has filed its RNAi therapy patisiran with the FDA for the rare disease hereditary transthyretin-mediated amyloidosis (hATTR) with polyneuropathy.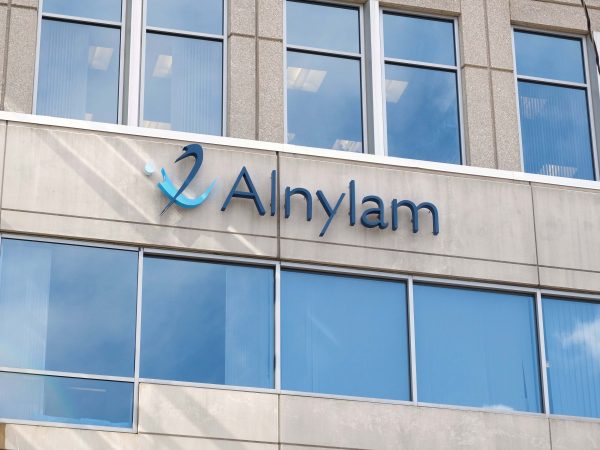 Datamonitor pointed out that patisiran already has broad support from neurologists following the results of the APOLLO phase 3 trial.
With a pipeline focused on challenging diseases such as Alzheimer's, Huntington's, and Parkinson's, Alnylam is also looking to make inroads into the potentially lucrative market of non-alcoholic steatohepatitis through an alliance with Regeneron.
Alnylam also has a partnership with The Medicines Company for an RNAi-based treatment for dyslipidemia/hypercholesterolemia.
According to Datamonitor's analysis Alnylam makes an attractive takeover target at $11.9 billion, with Sanofi a potential suitor thanks to its close links with Regeneron and the French firm's focus on biologics.
Celgene may be another potential buyer, as it seeks to broaden its portfolio following a series of R&D mishaps.
Other potential takeover targets on the list are Global Blood Therapeutics ($2.2bn), Ultragenyx ($2.3bn), Sarepta ($4.8bn), OncoSec Medical ($100m), Mesoblast ($0.5bn), Acorda ($1.1bn), Sangamo ($1.6bn), and Acceleron ($1.8bn)
Don't miss your daily pharmaphorum news.
SUBSCRIBE free here.