Copaxone first on FDA's list for faster complex generic approvals
News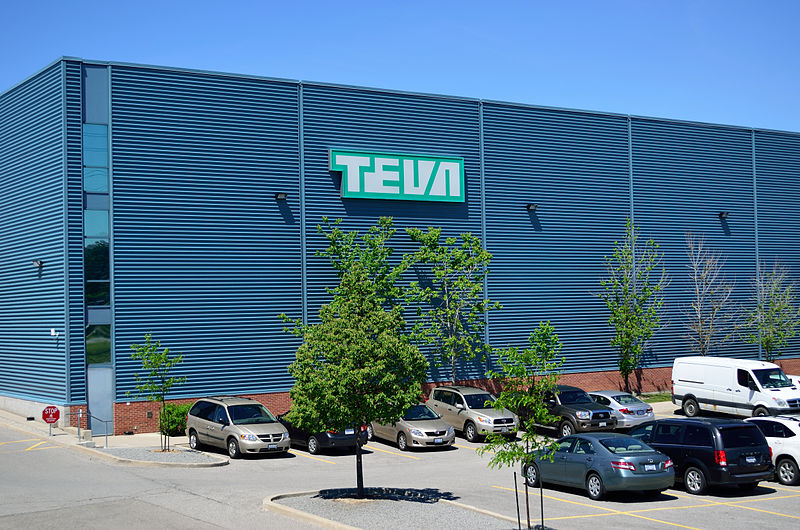 Mylan's long-awaited rival for Teva's blockbuster multiple sclerosis drug Copaxone has been approved in the US, putting a large chunk of the Israeli firm's revenues at risk.
The timing could not have been worse for Teva, which is struggling to pay off debts of around $35 billion it accrued when buying Allergan's generics business last year.
The approval is also significant for a host of other 'complex generic' products in the US, with the FDA announcing measures to reduce barriers to their approval.
Shares in Teva ticked down on the news, while Mylan's shares jumped by more than 16% following the announcement.
Mylan's Copaxone (glatiramer) generic hits Teva where it hurts as it has been approved at both the daily 20mg dose, or the 40mg thrice weekly dose that most patients have switched to.
While Momenta Pharmaceuticals and Novartis' Sandoz generics unit already sell versions of the 20mg formulation, the approval of Mylan's 40mg competitor is key to taking market share from Teva as around 85% of patients have switched to the higher dose after FDA approval in 2014.
Faster approvals for complex generics
The FDA approval of Mylan's Copaxone copy is particularly significant, as it is a 'complex generic'  - a class of drugs for which the US regulator says it will aim to speed up approvals.
FDA Commissioner Scott Gottlieb spelled out his intentions in a blog post published on Monday, saying the complex nature of some drugs - such as metered dose inhalers and some injectables - had become unfair barriers to generic approvals.
Gottlieb even went as far as to identify Copaxone (glatiramer acetate) by name, and laid out how regulatory hurdles would be lowered for generic versions of complex drugs.
Picking up a theme he has pursued since taking over at the FDA, Gottlieb indicated that the agency was conscious of the cost to US patients and healthcare system because of these delays.
"While FDA doesn't control drug pricing, our policies do affect competition in the market. This is the nexus of our current efforts on drug pricing," he stated.
One other drugmaker which could face faster competition is GSK. It has seen market exclusivity extended for its asthma drug Advair thanks to the complexity of its inhaler device.
Teva's challenge
Although Teva is known as the world's largest generics manufacturer, it also has a branded drugs business and Copaxone is its largest single source of revenue.
The latest news adds to the company's woes, and is awaiting the arrival of CEO-designate Kare Schultz. He is joining from the CEO role at Lundbeck, filling the leadership role at Teva that has been vacant since February.
Sales of Copaxone outside the US are already in decline, thanks to generics launched in Europe and other markets and were down 18% to just under $1.2 billion in the last quarter.
US Copaxone revenues were $843 million, down 10% because of competition from other drugs despite a price increase of almost 8%.
Teva said it plans two legal appeals against the launch, saying it should be considered "at-risk". It will appeal against a patent appeal board decision last year that found claims of three Copaxone patents to be unpatentable.
Teva will also appeal against the January decision of the US district court declaring certain claims of four Copaxone patents to be invalid.
It said the effect of the launches on revenues will decrease earnings by around $0.25 cents per share.