Mundipharma appoints former GSK exec as CFO
News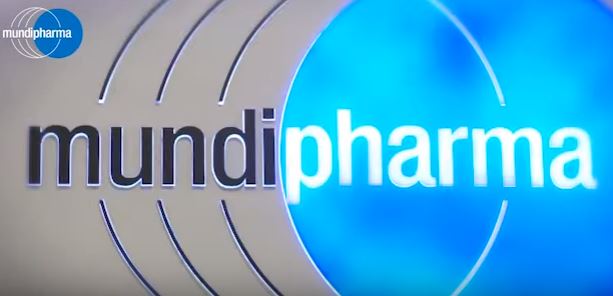 The Mundipharma network of independent pharma companies has appointed Arnaud Breabout as chief financial officer.
Breabout was most recently CFO, global functions and investment at GlaxoSmithKline, and brings with him a wealth of international healthcare and consumer goods experience.
At GSK Breabout held a number of senior finance leadership positions including vice president of pharmaceutical R&D pipeline, and CFO of biopharmaceuticals, and vaccines in North America.
Before joining GSK in 2002, Arnaud worked for Procter & Gamble, Bristol-Myers Squibb, and Price Waterhouse in the US and France.

Arnaud Breabout
The move is important for president and CEO Alberto Martinez, who has himself only been in post since the beginning of this year.
Martinez said: "We are extremely pleased to fill this key strategic role with an experienced and motivated individual with strong leadership, financial and people skills. I look forward to working with Arnaud as we continue our focus on delivering innovation and commercial excellence through partnerships."
Mundipharma last month bought Spanish biosimilars development company Cinfa Biotech, gaining access to a near-copy of Amgen's Neulasta (pegfilgrastim) white blood cell booster.
The company hopes to grow revenues by marketing biosimilars, which are cheaper near-copies of biologic drugs that have lost patent protection.
Mundipharma already markets two biosimilars through a partnership with South Korea's Celltrion – Remsima, a biosimilar of MSD's Remicade (infliximab), and Truxima, a biosimilar of Roche's Rituxan (rituximab).
Arnaud said: "This is an exciting time for Mundipharma. I'm delighted to be joining such an ambitious, talented and agile team working on an innovative development pipeline and diverse portfolio of medicines. I look forward to deploying my international experience in growing and transforming businesses, to optimise the financial functions across the Mundipharma network."
Mundipharma, a global network of independent associated pharma companies, was founded in 1956 by doctors, and now operates in 120 countries worldwide.
As well as biosimilars the company produces drugs for diabetes, respiratory conditions, oncology and pain.