Moderna broadens R&D scope with Vertex, Chiesi alliances
News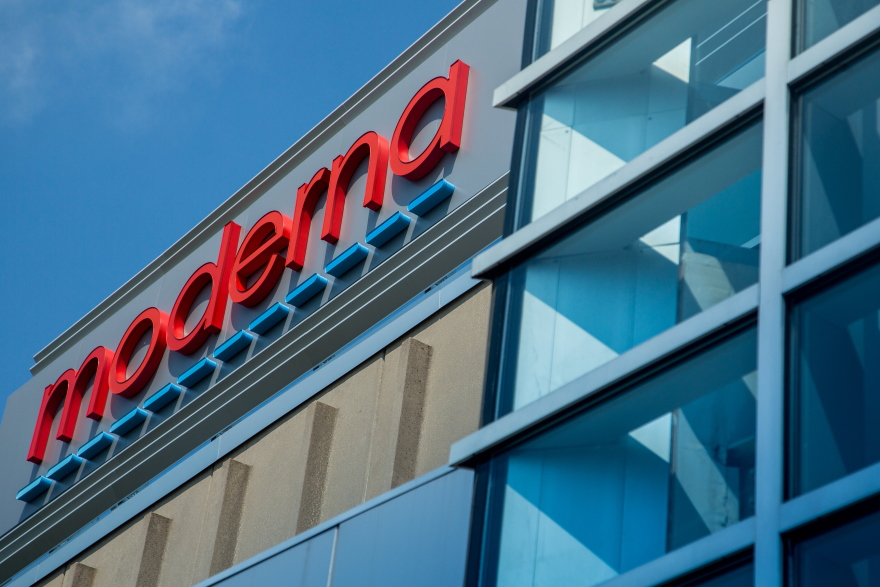 All eyes may be on Moderna's COVID-19 vaccine at the moment, but the US biotech hasn't been idle in business development elsewhere, signing back-to-back deals with Vertex and Chiesi that have brought in $100 million upfront.  
The larger of the two deals is with Vertex and includes $75 million upfront for a project to apply Moderna's mRNA and lipid nanoparticle (LNP) to the development of drugs to treat cystic fibrosis, with another $380 million in potential milestone payments.
Chiesi meanwhile is paying $25 million to kick off a project focusing on the discovery and development of mRNA-based drugs for the rare disease pulmonary arterial hypertension (PAH), with up to $400 million in follow-up payments in the offing.
Vertex is already the top player in CF with a quartet of exon-skipping medicines that tackle the mutation in the cystic fibrosis transmembrane conductance regulator (CFTR) gene that underlies the disease, but there are still a sizeable group of patients with no treatment options.
A key focus of the three-year agreement with Moderna is to use the LNP platform to deliver gene-editing therapies to lung cells, correcting the defect in the gene and allowing functional CFTR protein to be made.
When working properly, CFTR helps to maintain the balance of salt and water in the lungs and on other surfaces of the body. In CF it doesn't work as it should, trapping chloride ions in cells that prevents water hydrating the lung surface.
That in turn causes the mucus in the lungs to become sticky, leading to the respiratory problems that characterise the inherited disease.
It's the second formal agreement between Vertex and Moderna, which first joined forces in 2016 to discover mRNA therapeutics for CF in a partnership – valued at up to $315 million – that Moderna CEO Stéphane Bancel says is "advancing well."
The new project will see Moderna coming up with mRNA drugs coding for gene-editing endonuclease enzymes to be delivered using its LNPs. Vertex will be responsible for preclinical and clinical development as well as commercial activities should they reach the market.
There's not much detail to be had on the partnership with Italian pharma group Chiesi, other than to say it will tap into Moderna's mRNA expertise and Chiesi's expertise in the biology of PAH, a disease that affects between 2 and 5 million adults worldwide.
Once again, Moderna is coming up with the mRNA drug candidates, with its partner leading and funding the development of candidates and any commercial operations.
Chiesi doesn't have any products for PAH at the moment but is a specialist in respiratory medicine, with drugs on the market for asthma and chronic obstructive pulmonary disease (COPD), as well as for rare diseases like alpha mannosidosis and nephropathic cystinosis, with a new Fabry disease therapy scheduled for a regulatory verdict next year.
Both deals extend Moderna's R&D focus beyond its core areas of mRNA-based vaccines or infectious diseases and personalised cancer immunotherapies, although the US biotech does have early-stage programmes for methylmalonic acidaemia (MMA), a group of rare inherited conditions.