Milestone as EMA starts review of Atara's 'off-the-shelf' cell therapy
News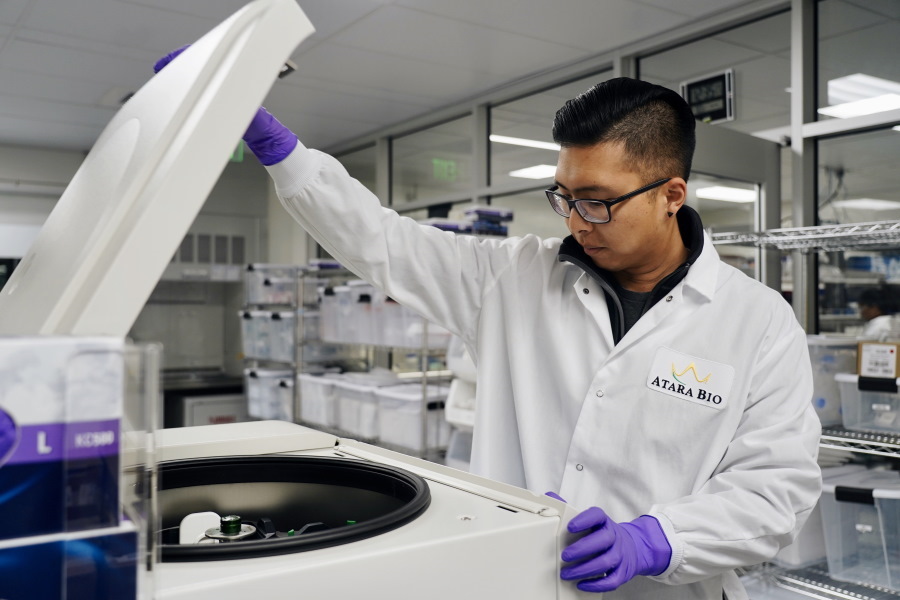 Atara Biotherapeutics' tabelecleucel (tab-cel) has become the first 'allogeneic' cell therapy – in other words one which doesn't involve harvesting cells from patients – to be evaluated by a regulatory agency anywhere in the world.
The EMA has started a review of the off-the-shelf therapy as a treatment for patients with a rare form of lymphoma that is a life-threatening complication of solid organ or bone marrow transplants, caused by a virus that is able to run riot because of the immunosuppressive drugs used to prevent rejection.
The cancer – Epstein-Barr virus-positive post-transplant lymphoproliferative disease (EBV PTLD) – has no approved therapies but is typically treated initially with surgery and radiotherapy, followed by chemotherapy and/or rituximab if it progresses.
Tab-cel has been filed with the EMA for EBV PTLD patients who have received at least one prior therapy following transplantation. Patients in that situation can sometimes have a survival expectation of jus weeks or months.
The therapy is comprised of cytotoxic T cells derived from a healthy person who is immune to EBV which have been expanded in the laboratory and can recognise and destroy EBV-infected cells.
In the ongoing phase 3 ALLELE trial, treatment with tab-cel was associated with on overall response rate of 50% in EBV PTLD after both organ and bone marrow transplants. The one-year survival rate of 89% for patients responding to tab-cel, compared with 32% among non-responders.
So far the European Commission has approved three cell therapies for haematological cancers – Novartis' Kymriah and Gilead/Kite's Yescarta and Tecartus – but all of them are autologous, which means they are based on cells that are harvested from patients, modified to target cancer cells and expanded in the lab, and then reinfused.
That process takes time, and there is a lot of interest in off-the-shelf therapies that can be administered to patients straight away. Atara is one of several biotechs developing allogeneic therapies, along with the likes of Allogene Therapeutics, Cellectis and Poseida.
Atara's head of R&D described the start of the EMA review as a "watershed moment for the field and for patients with significant unmet need."
He added: "we look forward to working with the EMA as the agency evaluates the transformative potential of tab-cel."
Atara expects an EU decision on tab-cel in the second half of 2022, after an accelerated assessment. If approved the cell therapy will be sold by French drugmaker Pierre Fabre, which licensed rights to the drug in Europe, Middle East, Africa and other emerging markets last month.
The biotech received an upfront payment of $45 million, with another $320 million in regulatory and sales milestones. It has retained rights in the US and other markets.