Merck trial of Keytruda, Lynparza combo in prostate cancer fails
News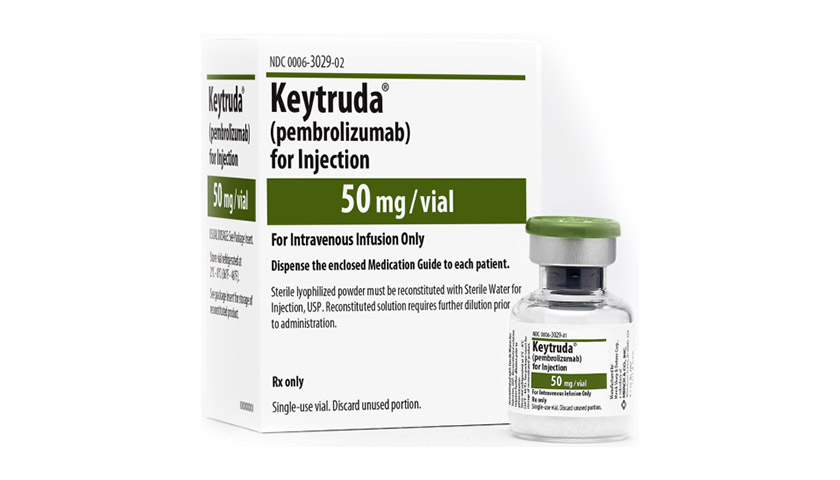 Merck & Co's two powerhouse oncology drugs – Keytruda and Lynparza – have failed to show efficacy when used in combination for patients with previously treated metastatic castration-resistant prostate cancer (mCRPC).
The disappointing result comes from the KEYLYNK-010 trial, which looked at the combination of PD-1 inhibitor Keytruda (pembrolizumab) with AstraZeneca-partnered PARP inhibitor Lynparza (olaparib) in men whose cancer had progressed after chemotherapy and anti-androgen therapy.
The trial compared Keytruda/Lynparza to treatment with anti-androgen therapy with either Pfizer/Astellas Xtandi (enzalutamide) or Johnson & Johnson's Zytiga (abiraterone), but found no improvement at interim analyses on radiographic progression-free survival (rPFS) and overall survival (OS), its dual primary endpoints.
On the advice of its data monitoring committee, KEYLYNK-010 has now been halted as the chances of showing improved efficacy are slim, and the Keytruda/Lynparza pairing was also associated with a higher rate of serious side effects than the control arm.
The outcome marks a rare setback for both Keytruda and Lynparza, which have grown steadily to lead their respective classes on the back of a steady stream of new approvals and launches.
Lynparza is already approved as a second-line treatment for homologous recombination repair (HRR) gene-mutated mCRPC, and has data showing it is effective in combination with Zytiga as a first-line treatment for an 'all-comer' population of men with mCRPC.
Keytruda, meanwhile, has struggled to make an impact in prostate cancer. The disease does not feature on the drug's very long list of approved indications, despite considerable clinical testing on Merck's part, and the Lynparza combination had been viewed as its best hope.
It's not alone among cancer immunotherapies in struggling to move the needle in prostate cancer, as no other drugs in the PD-1/PD-L1 inhibitor class have won regulatory approval in this setting and have generally shown low response rates in clinical trials.
Merck is still plugging away, however, and is running a trial of Keytruda plus chemotherapy as a second-line therapy for mCRPC, as well as studies of a combination of Keytruda with Xtandi.
Meanwhile, Merck and AZ will be hoping for better outcomes for the Keytruda/Lynparza combination in other types of cancer, with KEYLYNK studies on the go in various forms of lung cancer, ovarian cancer and triple-negative breast cancer (TNBC).