Merck makes circular RNA play with $3.5bn Orna alliance
News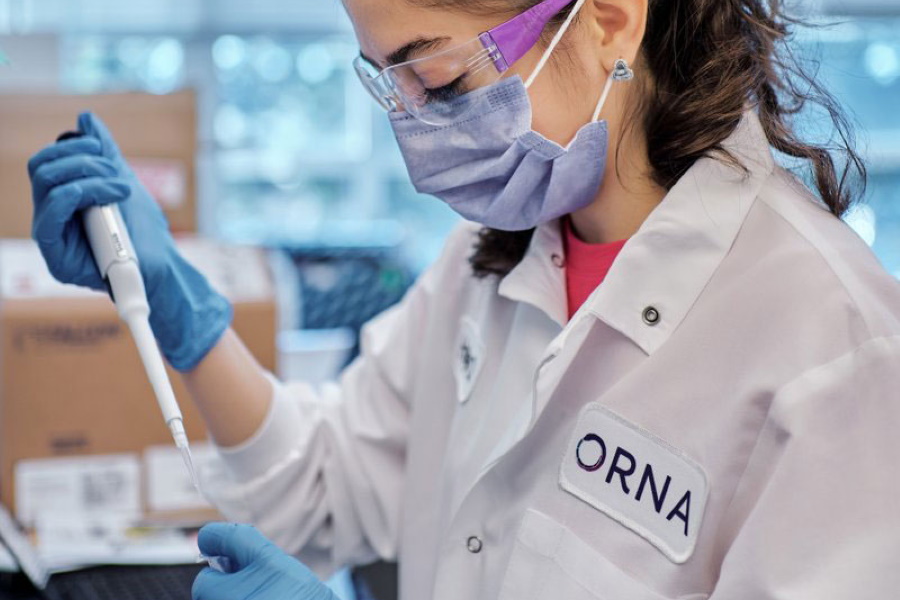 Merck & Co has ramped up its involvement in the RNA category, partnering with US biotech Orna Therapeutics in a deal valued at up to $3.5 billion, including $150 million upfront.
It has also invested another $100 million in the three-year-old Cambridge, Massachusetts-based biotech, by participating in a $221 million Series B round.
One of the unexpected consequences of the COVID-19 vaccine race was that some top-tier vaccine companies like Merck, GSK and Sanofi ended up trailing the field, as their efforts to bring shots based on conventional technologies to patients were outstripped and outclassed by mRNA competitors from Pfizer/BioNTech and Moderna.
Some have sought to rectify that by buying into or doubling down on mRNA technologies, both for COVID-19 as well as for other diseases.
GSK was an early mover, joining forces with CureVac on a candidate which failed to pass muster in clinical trials, forcing them to come up with a second, but it has said that building a position in mRNA is a strategic imperative.
Meanwhile, Sanofi ended up buying its mRNA partner Translate Bio for $3.2 billion, consummating a relationship that first started in 2018 and spanned a range of mRNA-based vaccines for infectious diseases.
Now, Merck has made its own play, partnering with Orna on its proprietary 'oRNA' technology, which stands for circular RNA. It says oRNA molecules are more stable in the body than linear mRNA sequences, and have the potential to produce larger amounts of therapeutic proteins.
The oRNAs can also be packaged into lipid nanoparticles, which can help with delivery and potentially can allow them to be targeted to specific tissues in the body. Other companies working on circular RNA include CircCode, Laronde, and Chimerna Therapeutics.
There's not much to report on the  targets of the Merck/Orna alliance, although the big pharma said in a statement that it will span "multiple vaccine and therapeutic programmes." It added that the alliance will draw on its expertise in "nucleic acid biology, clinical development, and manufacturing."
The deal with Orna isn't Merck's first in the RNA category, as in 2016 it started working with Moderna on mRNA-based vaccines for cancer, expanding the alliance two years later when the first experimental candidate – KRAS mutant KRAS vaccine mRNA-5671 – was about to start clinical trials.
It returned rights to the drug earlier this year however, before a phase 1 study of the drug alone and in combination with checkpoint inhibitor Keytruda (pembrolizumab) in various solid tumours generated results.
It still has a stake in another Moderna cancer vaccine called mRNA-4157, which is in a phase 2 trial due to read out before the end of the year.