Merck looks at M&A deals as COVID hits sales in Q1
News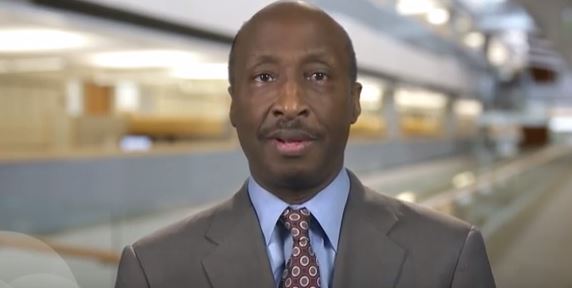 Ken Frazier's final appearance on Merck & Co's financial results call as chief executive was a muted affair, as the company reported lower-than-expected revenues dragged down as the pandemic continued to restrict patient access to healthcare.
Pharmaceutical sales were flat on the same period of 2020 at $10.7 billion, with vaccines sales falling nearly 19% to $1.8 billion and cancer behemoth Keytruda (pembrolizumab) missing its growth projections, due to a delay in new patients starting treatment, but still rising 16% to $3.9 billion.
Frazier, whose extended tenure as Merck CEO will have past the 10-year milestone when he steps down on 30 June, said the results were "solid" given the high proportion of physician-administered  products in its portfolio which have been most affected by COVID-19 social restrictions.
Shares in the company nevertheless fell 3% in the wake of the announcement, even though the company maintained its 2021 guidance for revenues and earnings.
The guidance doesn't include any potential revenues from COVID-19 drug candidate molnupiravir, which could be the first oral antiviral for the disease. It's Merck's last remaining COVID-19 programme after it scrapped development of its vaccine candidate and immune modulator MK-7110.
Overall revenues for the quarter came in at $12.1 billion, around $500 million shy of analysts' consensus expectations, and the company will be hoping for a speedy resolution of the pandemic to get its growth trajectory back on track.
Human papillomavirus vaccine Gardasil was hit particularly hard, slumping 16% to $917 million thanks to delays rolling out COVID vaccines in the US and the timing of shipments to China.
Cash cow Keytruda's growth was driven by its use in non-small cell lung cancer (NSCLC), but the drug has suffered some setbacks in the last few months that cumulatively could hit its growth for the remainder of the year.
It was rejected by the FDA as a treatment for triple-negative breast cancer (TNBC), while Merck withdrew a US approval in small cell lung cancer (SCLC) after disappointing results in a confirmatory trials.
The drug also looks set to lose a stomach cancer indication after yesterday's FDA advisory committee meeting, for the same reason.
Pipeline-boosting deals looming?
While Merck has traditionally relied more on its internal R&D capabilities than mergers and acquisitions to grow its business, incoming chief executive Robert Davis hinted at a shift on the front as the company anticipates a $9 billion cash injection from the spin-off of women's health and biosimilar unit Organon, due to close on 3 June.
The company has already taken some recent steps in that direction with the $1.85 billion acquisition of Pandion in February and its HIV collaboration with Gilead Sciences last month, and there is broad acknowledgement that it needs to bulk up its pipeline further to reduce its reliance on Keytruda.
"We intend to use that capital both for business development and potentially share repurchase, but our clear priority is business development," said Davis on the Q1 call. "We are open to any opportunity to add a meaningful asset."