Merck nabs $1.2 billion order for oral COVID antiviral from US
News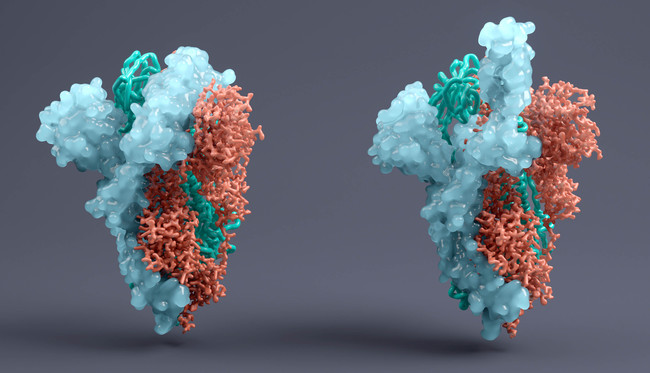 The US government has placed an order with Merck & Co to buy 1.7 million courses of its antiviral therapy molnupiravir for COVID-19, assuming it gets approved for use by the FDA.
The $1.2 billion deal is among the largest placed by the federal government for a COVID-19 medicine, reflecting molnupiravir's potential as an orally-active drug that could be used to treat less severe, non-hospitalised cases of COVID-19.
The order will be activated if Merck secures either emergency use authorisation (EUA) or a full regulatory approval for the drug.
It marks a welcome return to form for the drugmaker after its initial attempts to develop a coronavirus vaccine and MK-7110 drug therapy for severe COVID-19 infections ended in failure – although it has been helping Johnson & Johnson manufacture its one-dose shot.
The US also snapped much of the early supply of Gilead Sciences' antiviral Veklury (remdesivir) as the pandemic gathered pace last year, That drug has proved to be a mainstay of treatment for COVID-19 but as it needs to be delivered by infusion is used only to treat severely ill patients in hospital.
"This agreement is part of the Biden Administration's whole-of-government approach to develop new COVID-19 treatments and to respond to the health needs of the public," said the Department of Health and Human Services in a statement.
Merck (known as MSD outside North America) is developing molnupiravir with Ridgeback Biotherapeutics in the phase 2/3 MOVe-OUT study, which is enrolling non-hospitalised COVID-19 patients who have at least one risk factor for developing more severe symptoms.
Even with 1.7 million five-day courses earmarked for the US, Merck says it expects to have plenty of supply – enough for more than 10 million courses by the end of the year, according to its latest estimates.
Merck says it also plans to file for approval of molnupiravir outside the US and is already discussing with other governments about potential orders.
At the same time, it has signed non-exclusive licensing deals with generic manufacturers so that production can be ramped up to supply 104 low- and middle-income countries.
"In addition to this agreement with the U.S. government, we are actively engaged in numerous efforts to make molnupiravir available globally to fulfil Merck's commitment to widespread access," said the drugmaker's president Rob Davis.
Like Veklury, molnupiravir is a polymerase inhibitor that blocks the replication of the SARS-CoV-2 virus, and has been shown in lab studies to target other respiratory viruses like influenza and Ebola.
In mid-stage trials, the antiviral was shown to reduce the time taken for patients with symptomatic COVID-19 to have a negative SARS-CoV-2 swab test. At day five none of the molnupiravir-treated patients showed evidence of the virus, compared with 24% of those on placebo.
Data from the phase 3 part of MOVe-OUT is expected to be available in September or October.