Merck gets confirmatory trial win for Keytruda in endometrial cancer
News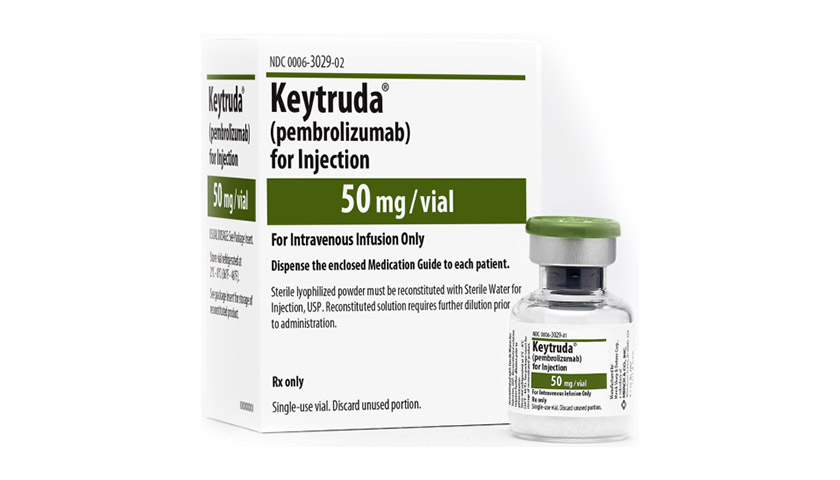 Merck & Co's conditional FDA approval for checkpoint inhibitor Keytruda in endometrial cancer looks secure, thanks to a survival benefit in a confirmatory phase 3 trial. 
Merck and Eisai got an accelerated okay from the FDA for the combination of PD-1 inhibitor Keytruda (pembrolizumab) with Eisai's targeted therapy Lenvima (lenvatinib) in September 2019 based on the phase 2 KEYNOTE-146 trial, which found an overall response rate with the drug of 38%.
The approval was predicated on Merck and Eisai showing that response rate data was matched by an improvement in survival in a follow-up trial, and that data from the KEYNOTE-775 study has now come in.
Keytruda plus Lenvima cut the risk of death by 38% compared with placebo in advanced, metastatic or recurrent endometrial cancer patients who had previously been treated with chemotherapy, with a median overall survival (OS) of 18.3 months versus 11.4 months, respectively.
On the secondary endpoint of progression-free survival, the combination reduced the risk of disease progression or death by 44% compared to placebo, with a median PFS in the two groups of 7.2 months and 3.8 months, respectively.
The results comes shortly after Merck voluntarily withdrew another Keytruda approval as a second-line treatment for small cell lung cancer (SCLC) after a confirmatory trial failed to prove a survival benefit.
There are signs of an FDA crackdown on indications based on accelerated approvals that have not met their post-marketing study commitment, after adopting a light regulatory touch on the issue for several years.
AstraZeneca also withdrew an FDA approval for Imfinzi (durvalumab) in previously-treated bladder cancer in February after a similar miss in the DANUBE confirmatory trial, while Bristol-Myers Squibb took the same decision with Opdivo (nivolumab) in second-line SCLC in January.
The Keytruda/Lenvima therapy was the first to be approved simultaneously in the US, Canada and Australia using a simultaneous review process spearheaded by the FDA, and now looks set for that conditional approval to be made permanent.
There's a lot riding on the two-drug combination for both partners. Merck signed a $5.76 billion collaboration for Lenvima in 2018, negotiating a 50% profit share from sales of the drug – previously approved for thyroid and kidney cancer – as well as development rights for Lenvima/Keytruda combinations.
Endometrial cancer was the first approval for the duo, which is also in testing for other cancer types including kidney cancer, melanoma, bladder cancer and non-small cell lung cancer (NSCLC). Merck and Eisai are also comparing first-line use of Keytruda/Lenvima against chemotherapy in endometrial cancer the LEAP-001 trial that will read out in 2023.