Merck drops last phase 3 Keytruda trial in prostate cancer
News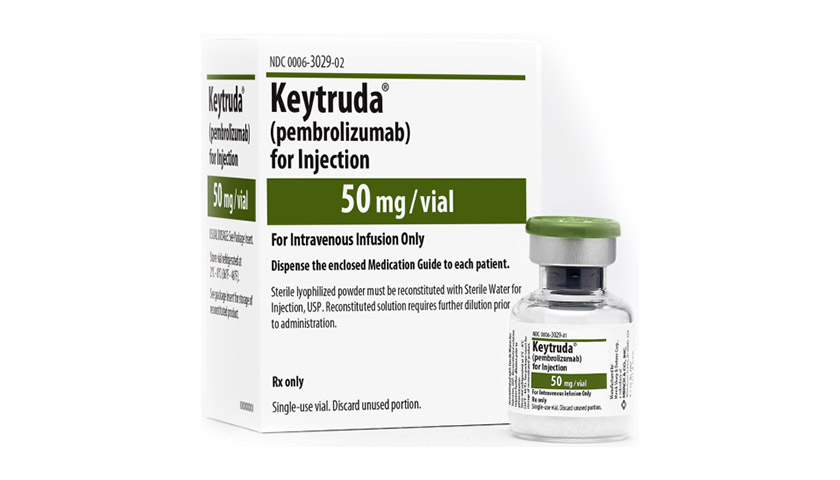 Merck & Co's attempts to move its checkpoint inhibitor Keytruda into prostate cancer have been blocked once again, continuing a run of disappointing studies with immunotherapies in the disease.
In its latest setback, Merck has announced that it is abandoning the KEYNOTE-641 of Keytruda (pembrolizumab) in combination with Astellas/Pfizer's Xtandi (enzalutamide) in metastatic castration-resistant prostate cancer (mCRPC) – its last remaining late-stage trial of the PD-1 inhibitor in prostate cancer.
The decision comes after an interim look at the data found no evidence of a benefit for the combination compared to Xtandi – both given on top of androgen deprivation therapy (ADT) – on radiographic progression-free survival (rPFS) and overall survival (OS).
It comes just a few weeks after Merck also discontinued the KEYNOTE-991 study in patients with metastatic hormone-sensitive prostate cancer (mHSPC), again after missing the mark on rPFS and OS, and is the latest in a string of disappointing studies.
Last year, Keytruda also failed the KEYNOTE-921 study of Keytruda plus chemotherapy in mCRPC previously treated with hormonal therapies, and the KEYLYNK-010 trial of a combination of Keytruda and Merck/AstraZeneca's PARP inhibitor Lynparza (olaparib) in mCRPC patients previously treated with hormonal therapy and chemo.
Merck's run of bad results is unfortunately par for the course for checkpoint inhibitors in prostate cancer, with other drugs including Bristol-Myers Squibb's rival PD-1 Opdivo (nivolumab) also failing to move the needle in the disease.
The cancer is particularly challenging for immunotherapy, as it tends to have fewer mutations than other cancers, presenting fewer targets for immune cells, and tends to be immunologically 'cold', with few immune cells infiltrating the tumour.
Eliav Barr, Merck's chief medical officer, said it was important to ask "tough questions" to try to provide as many patients as possible with an immunotherapy.
"Science is rarely a straight line, and while we are disappointed in these study results, our research to investigate Keytruda in many difficult-to-treat types of cancer continues in earnest," he added.
BMS has bucked the trend for late-stage immuno-oncology studies in prostate cancer in the CheckMate 650 trial Opdivo in combination with CTLA4 inhibitor Yervoy (ipilimumab), which showed modest efficacy for the regimen, but considerable side effects that forced a dosing change that has delayed a final readout.
Rare lung cancer fail
Along with prostate cancer disappointment, Merck also reported a surprising failed trial in non-small cell lung cancer (NSCLC), a disease which accounts for a large proportion of Keytruda's blockbuster sales.
It is discontinuing the study – called KEYNOTE-789 – which was comparing Keytruda with Eli Lilly's Alimta (pemetrexed) and platinum-based chemotherapy to Alimta plus chemo in patients with EGFR-mutated metastatic, non-squamous NSCLC that had become resistant to first-line tyrosine kinase inhibitors, such as AstraZeneca's Tagrisso (osimertinib).
Keytruda plus chemo is the leading immunotherapy for patients without resistance mutations, but for patients with EGFR or ALK mutations other drugs like Tagrisso are the first-line choice. Merck had hoped to show that Keytruda would work when TKI's lost their efficacy.