Merck & Co axes Keytruda lung cancer niche amid FDA crackdown
News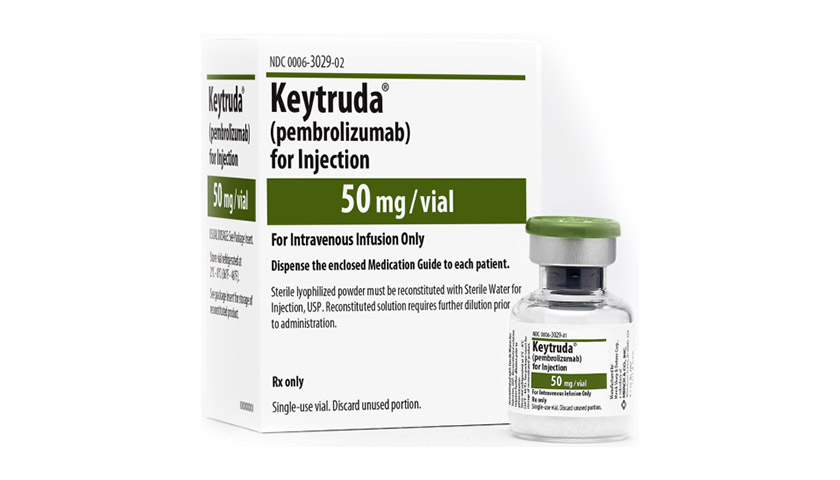 Merck & Co has voluntarily withdrawn its Keytruda immunotherapy from a lung cancer niche in the US, amid a crackdown by the FDA on drugs approved without the required post-marketing data.
Keytruda had been granted accelerated approval in metastatic small cell lung cancer (SCLC) with disease progression on or after platinum-based chemotherapy and at least one other prior line of therapy.
This was based on data from response rate a durability of response rate data from the KEYNOTE-158 and KEYNOTE-028 trial.
But the FDA required overall survival data to confirm Keytruda's use in the indication and data from the KEYNOTE-604 phase 3 trial failed to produce this.
In a read-out in January, KEYNOTE-604 met its progression-free survival primary endpoint but missed its other endpoint of overall survival (OS).
Merck & Co said it had withdrawn the indication after consultation with the FDA and is working to complete the process over the coming weeks.
The FDA is conducting an industry-wide evaluation of indications based on accelerated approvals that have not met post-marketing requirements, Merck & Co noted.
Last week AstraZeneca said it was withdrawing its rival immunotherapy Imfinzi in bladder cancer after a similar issue and other drugs could follow given the high number of accelerated approvals in recent years.
Following an accelerated approval in 2017 based on earlier clinical data, DANUBE was supposed to supply the confirmatory survival data for Imfinzi's first line bladder cancer indication.
But in March last year AZ announced that DANUBE had failed to meet its overall survival endpoints compared with standard care in advanced bladder cancer patients with high levels of the PD-1 biomarker, or patients regardless of their PD-1 status.
US-based Merck is notifying health care professionals about the withdrawal. Patients being treated with Keytruda for their metastatic SCLC should discuss their care with their health care provider.
Keytruda's other indications remain unaffected, and Roy Baynes, head of global clinical development at Merck Research Laboratories emphasised that Keytruda remains "foundational" for treatment of certain patients with non-small cell lung cancer.
Patients with extensive stage small cell lung cancer also have another treatment option as Imfinzi is approved in first line disease, with overall survival data available from the phase 3 CASPIAN trial.