Meet Florence, WHO's AI-powered digital health worker
News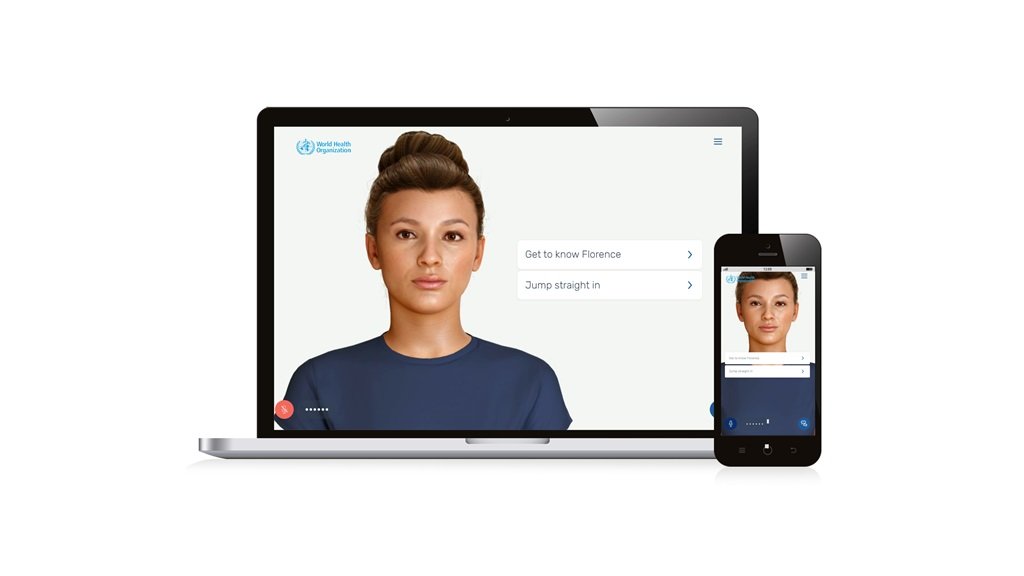 An artificial intelligence-powered digital health worker has been unveiled by the World Health Organisation (WHO) as its latest tool for disseminating reliable health information to the public.
Originally developed by New Zealand tech company Soul Machines, with support of the Qatar Ministry of Health, the first version of the virtual health worker was used to combat misinformation about the pandemic.
The new version – dubbed Florence 2.0 – covers a broader range of topics. Along with advice on COVID-19 vaccines and treatments, it can also share advice on mental health, give tips to de-stress, provide guidance on how to eat healthily and be more active, and quit tobacco and e-cigarettes, according to the WHO.
The chatbot can currently converse in English, with Arabic, French, Spanish, Chinese, Hindi, and Russian to follow.
It's an interesting move for the WHO, which hasn't been on the front lines of the digital health revolution, and an indicator of the growing acceptance of AI to help support health.
The topics chosen for Florence are some of those that have the greatest burden on health around the world and, according to her developers, she could help support healthcare workers in areas where there are shortages in healthcare staff.
It is estimated that one in every eight people globally lives with a mental disorder, while tobacco use and unhealthy diets kill 16 million people every year, and physical inactivity plays a role in another 830,000 preventable deaths from cancer, heart disease, lung disease, and diabetes.
"Digital technology plays a critical role in helping people worldwide lead healthier lives," said Andy Pattison, WHO's team lead for digital channels.
"The AI health worker, Florence, is a shining example of the potential to harness technology to promote and protect people's physical and mental health," he added.  "AI can help fill gaps in health information that exist in many communities around the world."
The WHO said it plans to continue to develop the digital health worker to help meet major health issues facing the world today.
Soul Machines co-founder and chief executive Greg Cross said the challenge with this kind of project is to bring an avatar to life that is empathetic, informative, and understanding.
"Our digital people operate and respond in real time, providing users with a unique and emotionally engaging experience," added Cross. "We look forward to continuing our work on Florence as we aim to positively reshape and transform the healthcare industry."
The latest version of Florence joins a growing list of chatbots that aim to deliver first-line primary care, currently within fairly limited health categories, although their capabilities are expected to grow in the next decade.
Apps like Ada Health, Healthily and Sensely combine symptom checkers with information, while some such as Woebot and OneRemission provide psychological and behavioural support to patients with specific health concerns.
Others are going even further, providing functions such as medication and appointment management, or connecting patients remotely with clinicians for diagnosis and treatment. Examples of these include Babylon Health's platform and Gyant.