Lynparza set for narrow prostate cancer use after FDA vote
News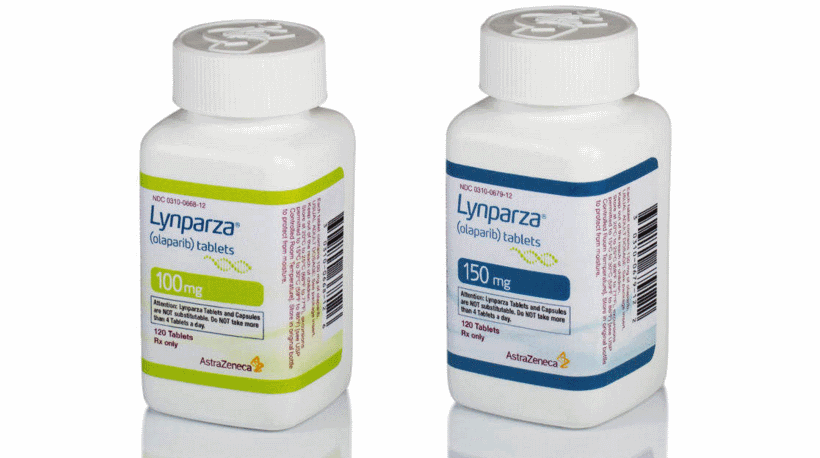 AstraZeneca and partner Merck & Co look set to have a much narrower label for their PARP inhibitor Lynparza in prostate cancer than they were hoping for in the US.
The FDA's Oncologic Drugs Advisory Committee (ODAC) has voted by 11 to one that Lynparza (olaparib) should be approved for use alongside Johnson & Johnson's Zytiga (abiraterone) and a corticosteroid as a first-line therapy for metastatic castration-resistant prostate cancer (mCRPC).
However, the panel agreed with the FDA reviewer's position that the regimen had not yet shown its value across the board in men with this sort of cancer, and concluded that it should be limited to those whose tumours carry BRCA mutations.
In Europe, the combination of Lynparza with Zytiga and a steroid has been recommended for approval across the board, which would be the regimen to be used without the need to test for mutations.
The experts were reviewing data from the phase 3 PROpel trial of the Lynparza combination in mCRPC, which showed that adding the PARP inhibitor into the regimen led to a significant 34% improvement in radiographic progression-free survival (rPFS). It was the first study to show a benefit for a PARP drug in this patient setting.
Lynparza is already approved in the US as a second-line treatment for mCRPC patients whose tumours carry homologous recombination repair (HRR) gene mutations, which include BRCA, along with a string of indications in ovarian, breast and pancreatic cancers.
While the ODAC's assessment means that AZ and Merck may still benefit from moving Lynparza into first-line use, the expansion of the eligible patient population for the PARP inhibitor is a lot smaller than they hoped – assuming, of course, the FDA follows its expert's advice.
Prostate cancer is the second-most commonly diagnosed cancer in men and – despite an increase in the number of available treatments for men with mCRPC – five-year survival remains obstinately low at around 15%. In the US, prostate cancer is projected to cause approximately 35,000 deaths in 2022.
"While we are pleased with the recognition of the benefit of Lynparza plus abiraterone for patients with BRCA-mutated metastatic castration-resistant prostate cancer, we are disappointed with the outcome of today's ODAC meeting," said AZ's head of oncology R&D Susan Galbraith.
"We strongly believe in the results of the PROpel trial, which demonstrated the clinically meaningful benefit for this combination in a broad population of patients regardless of biomarker status."
Other drugs in the PARP class are also being investigated for use first-line in mCRPC, including J&J's niraparib, which is in the phase 3 MAGNITUDE study alongside Zytiga and prednisone, with encouraging results so far in an all-comer population.
A fixed-dose combination of niraparib and abiraterone called Akeega was approved in the EU last month, but only for BRCA-mutated mCRPC patients.
Pfizer's Talzenna (talazoparib), meanwhile, has been paired with Pfizer/Astellas' Xtandi (enzalutamide) in the phase 3 TALAPRO-2 trial, in patients with and without HRR mutations, with positive results reported last year potentially setting up a three-way battle for the category.
In Europe, AZ and Merck claimed approval for the combination of Lynparza with Zytiga across the board, allowing the regimen to be used without the need to test for mutations.