Luminopia scores FDA approval for TV-based amblyopia therapy
News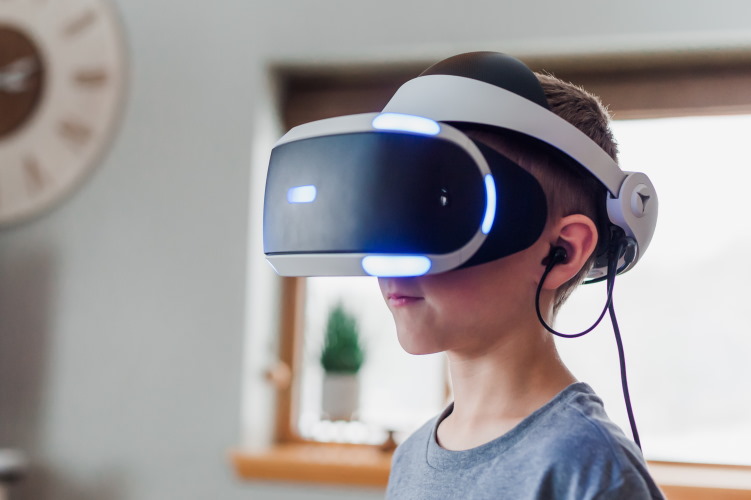 Hard on the heels of some impressive clinical trial results, Luminopia has won FDA approval for its digital therapeutic (DTx) for amblyopia or lazy eye in children that is based on watching TV shows.
The DTx is TV watching with a difference, of course – namely specially modified TV shows and movies that are viewed using a virtual reality headset designed to promote the use of the weaker eye in amblyopia, which is a leading cause of vision loss in children.
Children using Luminopia One choose video content they want to watch, and software modifies the content in real-time to rebalance visual input to the brain.
Luminopia One can now be prescribed to improve visual acuity in children aged 4-7 with amblyopia associated with mild strabismus – or crossed eyes – and/or a condition called anisometropia, in which the eyes focus unevenly.
According to Luminopia, it is the first FDA-approved digital therapeutic for children with amblyopia, and also the first for any neuro-visual disorder. It plans to start rolling out the DTx in the first half of next year.
Amblyopia develops when there is a breakdown in how the brain and the eye work together, causing it to rely more heavily on signals from one eye and leading to a progressive weakening in the other.
The condition affects up to 3% of all children, and is conventionally treated by covering the good eye with a patch or special lenses or administering eyedrops that force the other to work harder – which can be frustrating and stigmatising for young children.
The approval comes on the back of a recently published phase 3 trial that compared Luminopia One used for an hour a day coupled with the use of corrective glasses to glasses alone in 105 children.
After 12 weeks, the difference between groups in weak eye improvement was significant, with users of the DTx reading an average of one line better on a standard eye chart.
The proportion of children who improved by two or more lines in the weak eye was significantly higher with the DTx, at 62% versus 33%.
Commenting on the approval, ophthalmologist-in-chief David Hunter of Boston Children's Hospital and an advisor to Luminopia said it represents a "major development" in the treatment of amblyopia.
"The idea of prescribing TV shows and movies to treat amblyopia in children instead of eye patches or eye drops is an exciting prospect," he added.
Another digital approach to treating amblyopia is being tested by Amblyotech, which was acquired by Novartis last year.
That takes the form of game software – which will be developed with gaming giant Ubisoft – that pairs with 3D glasses to train the eyes to work properly.
Photo by Jessica Lewis on Unsplash