Look out GSK, Pfizer and BioNTech are coming for Shingrix
News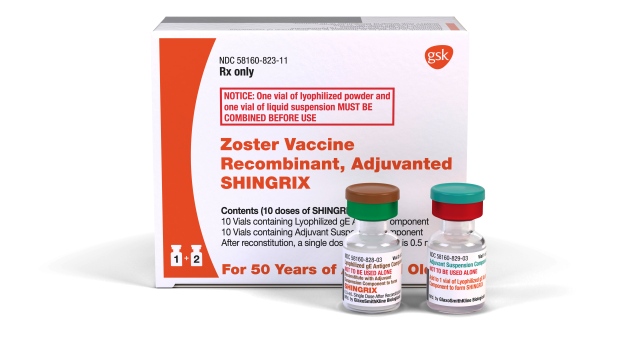 GlaxoSmithKline places its shingles vaccine Shingrix among its top prospects, with peak sales potential of almost $6 billion. Now, Pfizer and BioNTech are joining forces to try to grab a slice of the market.
Having already brought their mRNA-based COVID-19 vaccine Comirnaty to market at breakneck speed, Pfizer and BioNTech are hoping to fast-track a vaccine for shingles based on the same technology platform through  clinical development, with trials due to start later this year.
Pfizer is paying $225 million upfront to its partner to get the ball rolling on the project, including $75 million in cash and $150 million in equity, offset by $25 million from BioNTech in return for an antigen technology that will be used to develop the shot.
There's also regulatory and sales milestones totaling up to $200 million at the back end of the deal, and BioNTech will also get a share of gross profits from any future sales .
If the vaccine works and is developed as rapidly as Pfizer and BioNTech hope, it could spell trouble for GSK, which is depending on Shingrix to drive revenues as it works towards rolling out a pipeline of new drugs that it hopes will add £20 billion to its top line by 2031.
Shingrix was dubbed the "crown jewel" of GSK's vaccine franchise at the company's latest R&D update.
Sales of the jab have been hit in the last couple of years by the COVID-19 pandemic, but it nevertheless brought in around $2.8 billion in 2020 from its first indication of preventing shingles in the over-50s age group.
Last July, GSK also bagged FDA approval for use in people aged under 50 who are also immunocompromised, a group which is central to GSK's ambitions to expand sales of the vaccine.
That approval helped drive third-quarter 2021 sales of the shot to around $680 million, a rise of 41% on the same period of 2020.
Shingles is caused by the herpes zoster virus which also causes chickenpox. While the immune system can generally shake off the symptoms of chickenpox, HZV lies dormant and – if a person becomes immunocompromised – can reawaken, resulting in painful skin lesions.
There are around 1 million cases of shingles annually in the US, according to the Centres for Disease Control and Prevention (CDC) data.
Pfizer and BioNTech said their alliance aims to develop an "improved" vaccine for shingles, and marks their third partnership in the infectious disease category after the COVID-19 shot and a candidate for influenza that is currently in clinical trials.
The two companies said they will share development costs, with Pfizer claiming commercial rights to the shingles shot in all territories other than BioNTech's home market of Germany, Turkey and certain other developing countries.
"Adults aged 50 years and older as well as vulnerable populations like cancer patients are at an increased risk of shingles," said BioNTech's chief executive Ugur Sahin, who was raised and educated in Turkey.
"Our goal is to develop an mRNA vaccine with a favourable safety profile and high efficacy, which is at the same time more easily scalable to support global access," he added.
Shingrix is a recombinant protein subunit-based vaccine and is generally used in favour of an older shingles vaccine – Merck & Co's Zostavax – which is cased on a live, attenuated virus.
Pfizer already has a packed vaccines pipeline, but a shot for shingles has been a gap in its portfolio that it has now plugged.
Another company developing a vaccine for herpes zoster is US biotech Curevo Vaccine, whose adjuvanted subunit vaccine CRV-101 is in early-stage clinical development.