LIVI launches app helping clinicians interact with self-isolating patients
News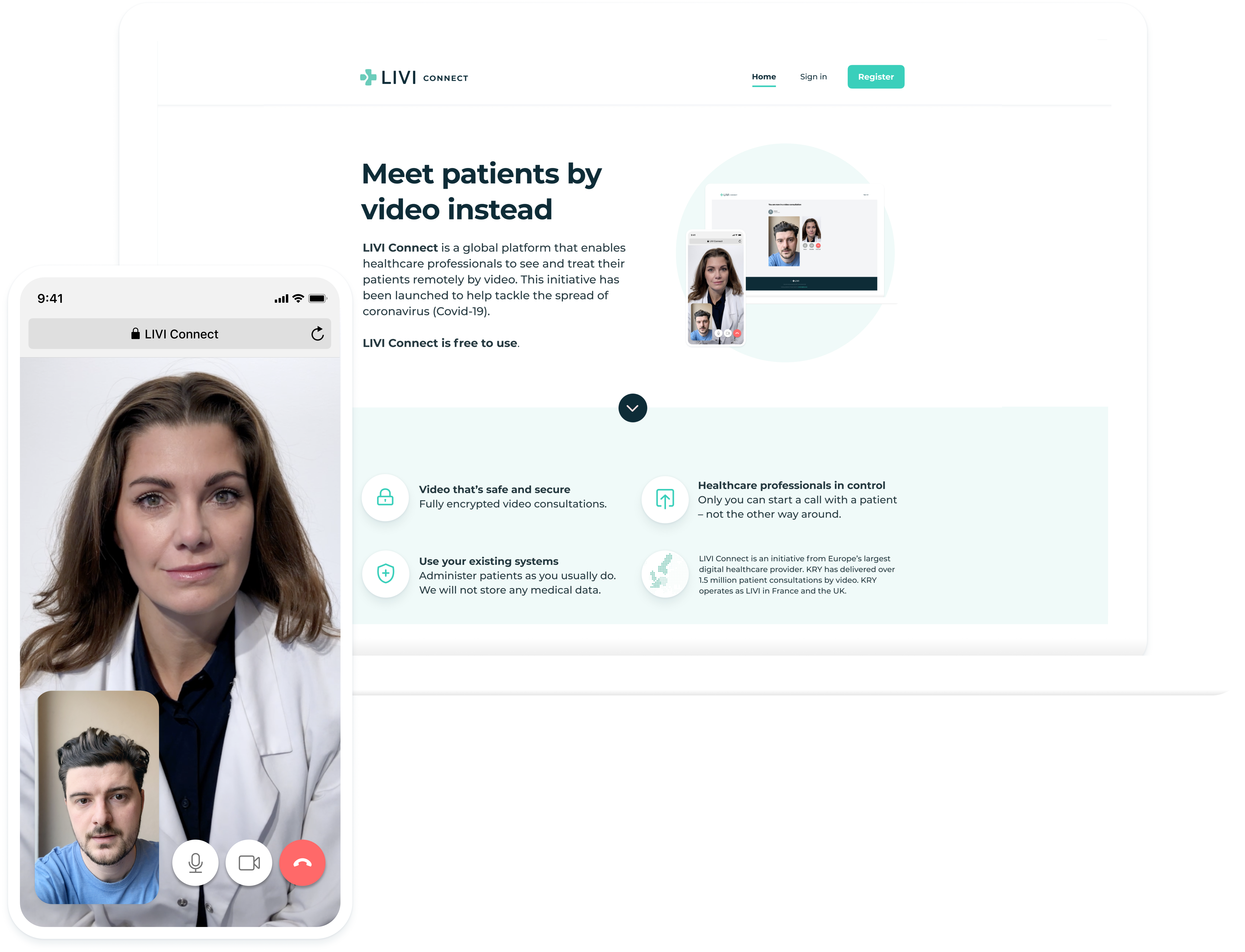 Digital healthcare firm LIVI has launched a free and secure web-based platform to add capacity to pressurised health systems and help clinicians interact with patients self-isolating at home.
Up until now LIVI has focused on providing better access for primary care services, but the new development allows the technology to be applied more broadly across health systems.
The company said that the software, LIVI Connect, allows any healthcare professional to hold video consultations with their patients.
The platform – available for free to any practising doctor or healthcare professional across Europe – has been designed as a secure method for patients to maintain access to vital healthcare amid the growing COVID-19 pandemic.
It is available in 10 languages – English, French, German, Italian, Spanish, Swedish, Norwegian, Danish, Dutch and Polish – and LIVI's parent company KRY has plans to roll out the platform worldwide.
Any healthcare professionals can enter their details and sign in using an email address, once verified.
They can then enter their patient's mobile phone number to send them a one-time SMS link to begin a video consultation – the clinician's email will never be shared with the patient.
KRY has also launched a free symptom checker (available via the LIVI app) which encourages patients to input viral symptoms before signposting them to relevant medical advice or support.
The COVID-19 pandemic has seen a range of digital health products spring up to help healthcare professionals manage the disease.
LIVI's rival Babylon Health this week launched a digital care assistant to advise people how to diagnose and manage suspected infections.
The care assistant can be used at all hours to check symptoms, track illness, cope with self-isolation, and maintain communication with healthcare workers, says the company, whose GP at Hand phone app is being piloted in the NHS.
A study by Warwick University earlier this week backed use of video consultations during the pandemic, but said technical issues were a barrier to uptake.