Lilly's new drug Mounjaro (tirzepatide ) wins US FDA approval
News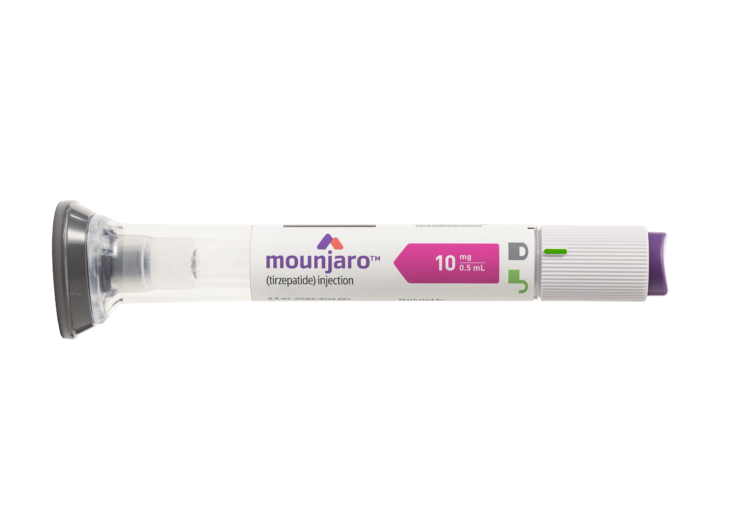 Blood sugar control drug Mounjaro has been granted US regulatory approval, giving type 2 diabetics another way to help keep their glucose levels in check.
Eli Lilly's Mounjaro (tirzepatide) was given the green light by the US Food and Drug Administration after the glucose-dependent insulinotropic polypeptide (GIP) and GLP-1 glucagon-like peptide-1 (GLP-1 ) receptor agonist showed its effectiveness when used in conjunction with diet and exercise.
GLP-1 and GIP are hormones involved in blood sugar control and Mounjaro, a first-in-class medicine that activates both GLP-1 and GIP receptors, demonstrated improved blood sugar control. The drug is injected under the skin once a week and the dose can be adjusted to meet an individual's blood sugar needs.
The findings were made via Lilly's SURPASS phase 3 global clinical development programme, which comprised studies ranging from 40 to 52 weeks. These examined Mounjaro in 5mg, 10mg and 15 mg doses in five clinical trials, used either as a stand-alone therapy or as an add-on to other diabetes medicines. It was also compared to a placebo, a GLP-1 receptor agonist (semaglutide) and two long-acting insulin analogues.
On average, patients randomised to receive 15mg of Mounjaro – the maximum dose – experienced a lowering of their haemoglobin A1c (HbA1c) level, which measures blood sugar control, by 1.6% more than placebo when used as stand-alone therapy, and 1.5% more than placebo when used in combination with a long-acting insulin.
And, in trials comparing Mounjaro to other diabetes medications, individuals who received 15mg of Mounjaro had lowering of their HbA1c by 0.5% more than semaglutide, 0.9% more than insulin degludec and 1.0% more than insulin glargine.
Diabetes UK estimates that around 90% of people with diabetes have type 2 diabetes, with 5.5 million people suffering from diabetes in the UK by 2030 as things currently stand. The condition leads to almost 9,600 leg, toe or foot amputations every year and is one of the leading causes of preventable sight loss in the UK.
Patrick Archdeacon, associate director of the Division of Diabetes, Lipid Disorders, and Obesity at the FDA's Centre for Drug Evaluation and Research, praised the medication.
''Given the challenges many patients experience in achieving their target blood sugar goals," he said, "[the] approval of Mounjaro is an important advance in the treatment of type 2 diabetes."
Mounjaro has not been studied in patients with a history of pancreatitis and is not indicated for use in patients with type 1 diabetes mellitus. The drug's possible side-effects include nausea, vomiting, diarrhoea, decreased appetite, constipation, upper abdominal discomfort and abdominal pain.