Lilly partners with Sidekick in digital health alliance
News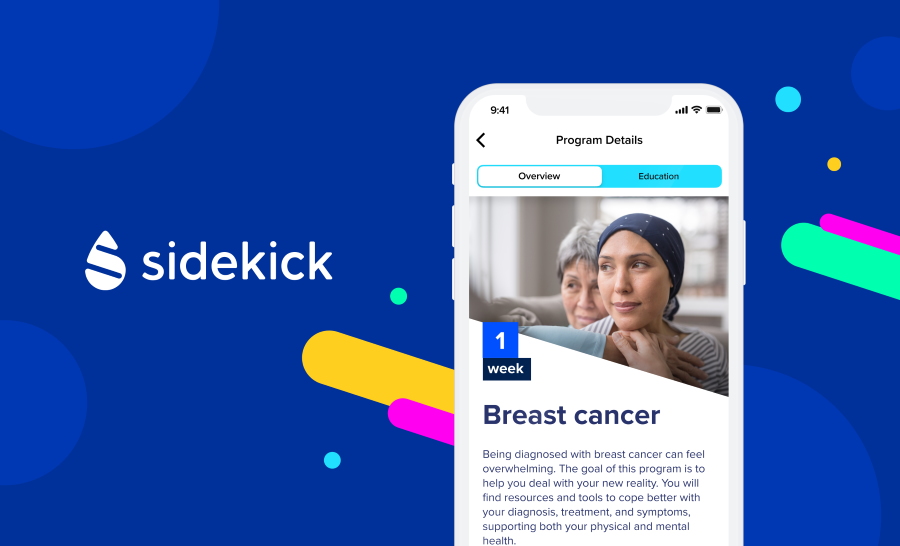 A personalised, treatment plan for patients with breast cancer is the first digital health product to emerge from a newly-announced partnership between digital health specialist Sidekick and pharma group Eli Lilly.
The two companies say the integrated digital therapeutic (DTx) for breast cancer will aim to promote behaviour modifications to improve the wellbeing of breast cancer patients as well as adherence to drug treatment, foe example by managing side effects.
It is tailored to patients being treated with Lilly's oncology drugs – which include blockbuster CDK 4/ 6 inhibitor Verzenio (abemaciclib) for hormone receptor-positive, HER2-negative breast cancer – and is expected to make its debut in Germany in July.
Germany has emerged as a popular launch location for DTx – or digital health applications (DiGA) in local parlance – thanks to Digital Healthcare Act (DVG), which has created an approval and reimbursement pathway for the category with no patient co-pays.
There are already more than 30 DiGAs that have approved for use by the BfArM medical regulator and are covered by the national GKV health insurance system.
"At Sidekick, it is our goal to empower patients to take real steps toward better managing their disease and alleviating the negative side effects of treatment," said the company's chief executive Dr Tryggvi Thorgeirsson.
"Cancer treatment often leaves patients physically and emotionally drained and, as a result, we are making it as easy and convenient as possible to access life-saving guidance by bringing healthcare into people's homes," he added.
Germany recorded almost 70,000 new cases of breast cancer in 2020, according to World Health Organization (WHO) figures, accounting for 11% of all forms of cancer.
Iceland-based SideKick specialises in developing digital health apps that encourage health-promoting activities including physical activity, tailored diet, sleep, stress management, and medication adherence, tailored to each patient, as well as providing information about living with their cancer.
"Breast cancer takes a toll on an individual's physical and mental health, making support of both extremely important during the treatment journey," said Rich Carter, Lilly's Chief Digital Officer.
"This collaboration combines Lilly's expertise in digital health and medicine development with Sidekick's deep knowledge in behavioural research and digital therapeutics to work towards better outcomes for people with breast cancer."
Sidekick is also working with a number of other pharma companies on companion apps for drug therapies, including Pfizer in the area of atopic dermatitis and Bayer in peripheral artery disease.
It also has a partnership with health insurance company Anthem, providing digital-based care programmes for members dealing with COVID-19, Crohn's disease, and other chronic conditions. The new Lilly alliance is one of three that Sidekick expects to announce in the coming months.
If you liked this news story, check out the related video below.