DTx firm Sidekick eyeing new partnerships after $55m round
Sidekick Health is already working with pharma heavyweights Pfizer and Bayer on gamified apps that can be paired with drug therapies to improve patient outcomes – and says it is poised to announce three more in the coming months.
The Iceland-based digital health company – which has just raised $55 million in second-round funding – has been working with Bayer on an app/medicine combination for patients with peripheral artery disease since 2019, and in the following year cut a deal with Pfizer to take a similar approach to five inflammatory disease.
Sidekick also works with health insurance company Anthem, providing digital-based care programmes for members dealing with COVID-19, Crohn's disease, and other chronic conditions.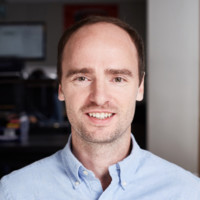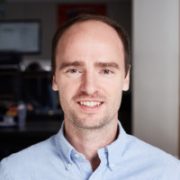 Dr Tryggvi Thorgeirsson, Sidekick's chief executive, told pharmaphorum that one of the new partnerships will be a collaboration "to support patients with breast cancer, where we will augment pharmacotherapy and help patients manage side effects."
"The major challenge facing the world's healthcare systems is how to support and treat people who are dealing with two or more chronic conditions," he said.
"The cornerstone of Sidekick's approach is our multi-chronic digital therapeutics platform, and this funding will allow us to scale even faster the production of a new generation of clinical treatments across all major chronic diseases."
Along with the new partnerships, Sidekick is also planning to grow dramatically over the next 12 months, using the cash injection to double its headcount from 120 to 240 staff.
It also plans to expand further into the US market, where legislative trends and healthcare spending have made it important for Sidekick to ramp up its US-based operations, according to Thorgeirsson.
One key example is the recently-introduced Access to Prescription Digital Therapeutics Act of 2022, which aims to officially define prescription digital therapeutics (PDTx) at the federal level and establish new Medicare and Medicaid benefit categories for the category. Similar initiatives are underway in German and France, he said.
The company has already made a series of US-based hires, appointing three healthcare industry veterans to its C-suite in recent months, all with history at UnitedHealth Group.
Steven Auerbach was named executive chairman last year, with Pamela Stahl taking the role of chief commercial officer and North American president and Mitchell Mudra joining as chief operating officer earlier this year.
"We have also established a dedicated pharma business development and growth team, led by Philips veteran Mark Slaughter, infused with seasoned biotech and medtech dealmakers," said  Thorgeirsson.
"These new leaders bring a level of talent and expertise to our executive team that will help us accelerate our growth."
The Series B was led by London-based venture capital firm Novator Ventures, with participation from Wellington Partners, Asabys Partners, Frumtak Ventures, and an as-yet undisclosed US investor.
Novator's general partner and founder Birgir Mar Ragnarsson has joined Sidekick's board of directors following the financing.
"By 2026, it is estimated a billion people will be served by some form of DTx annually," said Thorgeirsson.
"Sidekick, along with our investors, clinical partners, and our patients, firmly believe that we are well positioned as the DTx portfolio and clinical-technology platform of choice for leading healthcare companies."
The company said it views oncology and increased personalisation as current high impact areas for the PDTx category.
Don't miss your daily pharmaphorum news.
SUBSCRIBE free here.