Lilly deepens bonds with Purdue University with new funding round
News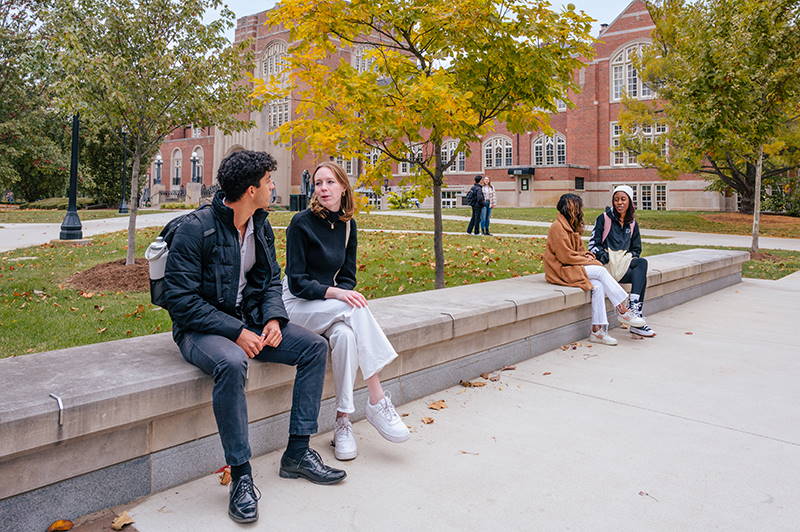 Eli Lilly's links to Purdue University go back a long way, and have been reinvigorated with $92.5 million in additional funding and renewed research collaborations.
The two venerable Indiana institutions - Lilly headquartered in Indianapolis and Purdue in nearby West Lafayette - have been working together for many years, collaborating on life sciences research in areas such as new delivery systems for injectable medicines and predictive models for clinical research.
The new funding will establish a new pharmaceutical manufacturing scholarship programme – backed with $42.5 million over 10 years – which will support between 75 and 100 students each year, with full tuition plus a guaranteed internship or 'co-op' work sessions at Lilly.
The scheme, which will become available for the 2023 autumn enrolment, will prioritise students from under-represented groups, who have overcome disadvantages or are the first generation in a family to attend college, according to Purdue.
Lilly chief executive David Ricks – himself a former Purdue student – said: "As the number of people who may benefit from our innovative medicines continues to increase, we are investing to advance critical research and build a more diverse pipeline of talent in Indiana."
Another $50 million in funding has been earmarked for research collaborations, extending an earlier $52.5 million provided in 2017 for a five-year programme.
The new master agreement, covering another five years, will foster research on genetic medicines, intrathecal delivery of therapeutics into the spinal canal or subarachnoid space of the brain, and the use of nanoparticles to improve drug delivery.
Lilly's involvement will add a new dimension to Purdue's focus on pharma manufacturing research, which was consolidated around the William D Young Institute for Advanced Manufacturing of Pharmaceuticals, formed earlier this year with the goal of reducing costs and expanding access to drugs emerging from biotechnology research.
The unit came into being thanks to an endowment from Young, a Purdue chemical engineering alumnus who had a long career at Lilly and eventually rose to become head of manufacturing at Genentech, as well as a venture capitalist.
The institute is part of a $250 million investment in life sciences at Purdue, part of a strategic plan to invest in research that improves lives and supports Indiana's life sciences business sector. The university spent around $19 million on biopharma research in 2021.
Young said at the opening of the institute earlier this year that biopharma innovation has been "impeded by manufacturing practices that have not kept up with the corresponding pace of innovation in science."
As a result, he continued, "the most advanced drugs are too costly to help as many people as they could. In emerging fields such as gene and cell therapy, better manufacturing technology is essential for enabling these life-saving treatments."
Lilly, meanwhile, has been making its own investments in manufacturing, and not just in the US. Earlier this year, the company said it would invest $2.1 billion in two manufacturing sites in Indiana, and it also applied for permission to construct a $445 million biopharmaceutical manufacturing facility in Ireland.
It said the investment is needed to build capacity in the wake of 18 new product approvals in the last eight years, with another four possible in the next 18 months.