Lilly bags US okay for rival to GSK's COVID-19 drug Xevudy
News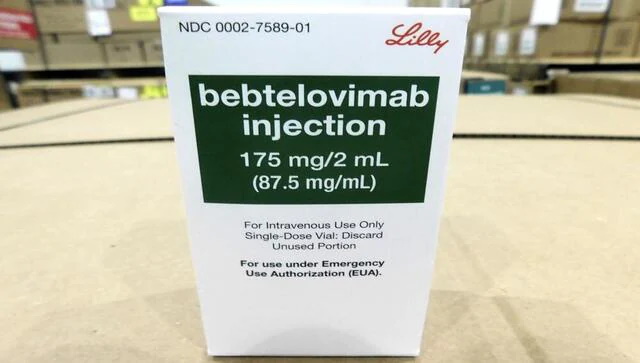 Eli Lilly has been granted an emergency use authorisation from the FDA for bebtelovimab, its second COVID-19 antibody drug and a rival to GlaxoSmithKline and Vir Biotech's fast-growing Xevudy.
The US regulator has cleared bebtelovimab (LY-CoV1404) for mild-to-moderate COVID-19 in patients aged 12 or over who are at high risk of progressing to severe illness, the same indication awarded to Xevudy (sotrovimab) in December.
The authorized dose of bebtelovimab is 175 mg given as an intravenous injection over at least 30 seconds, while Xevudy is administered as a single 500mg IV dose over 30 minutes.
The EUA was announced immediately after Lilly said it had received a $720 million order from the US government for up to 600,000 doses of bebtelovimab, which like Xevudy has data suggesting it retains efficacy against the Omicron variant of SARS-CoV-2.
The first block of d0ses is due to be delivered before the end of march, and the US federal government has also taken an option on another 500,000 doses of bebtelovimab that if exercised would be supplied before the end of July.
The EU comes as Lilly's first antibody therapy for COVID-19 – bamlanivimab/etesevimab – has seen its use limited by the FDA as it lacks efficacy against Omicron, along with Regeneron's REGEN-COV (casirivimab/imdevimab), making them an option only people with confirmed non-Omicron variants.
In practice that has slammed the brakes on use of the two drugs, as Omicron was making up more than 99% of COVID-19 cases in the US as of mid-January, allowing Xevudy and now bebtelovimab an opportunity to come to the fore.
Lilly recorded more than $2.2 billion in COVID-19 antibody sales last year, over $1 billion of that in the fourth quarter – before Omicron emerged as the dominant strain of the virus. Meanwhile,  Regeneron made $6.2 billion from REGEN-COV during 2021.
Despite only getting authorisation as last year was drawing to a close GSK still managed to book $1.3 billion from Xevudy in 2021, $1.1 billion in the last three months of the year, and it is expecting similar revenues from the drug in 2022.
The EUA for bebtelovimab was granted on the back of various arms of the phase 2 BLAZE-4 trial, which included non-hospitalised patients with mild-to-moderate COVID-19 who were treated with bebtelovimab 175 mg alone or together with bamlanivimab/etesevimab.
The same study was also part of the dataset that was used by GSK and Vir to get the EUA for Xevudy.
Lilly said that pseudovirus and authentic virus testing demonstrate that bebtelovimab "retains full neutralising activity against Omicron," while pseudovirus testing shows it can neutralise other known variants of interest and concern including BA.2, a subvariant of Omicron that is under scrutiny as it may be more transmissible.
"With the emergence of variants such as Omicron, treatment options remain limited," according to Daniel Skovronsky, Lilly's chief scientific and medical officer.
"Lilly is pleased to provide another treatment option to help address the ongoing needs of patients and health care providers who continue to battle this pandemic," he said.