Leo and VCCP's psoriasis campaign tops winners at PM Society Awards
News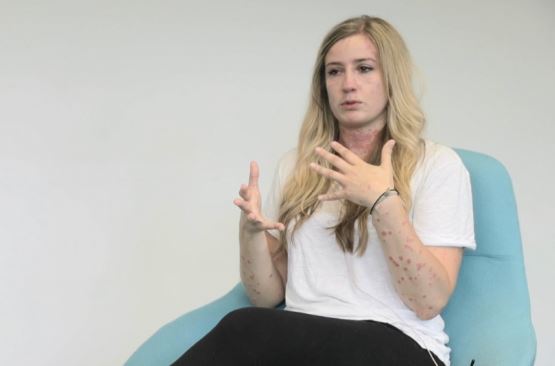 Two moving films highlighting serious health issues have won top honours at this year's PM Society Awards in London.
Held every year in London's Grosvenor House hotel, the event on Friday was remarkable for seeing one advertising and comms agency, VCCP Health, scooping a record-breaking 10 Golds, three Silvers and three Bronze awards across the many categories.
It also won Best of Show and Best Use of Insight for its patient and public awareness work for Leo Pharma – the 'Give Nothing to Psoriasis' campaign.
This focuses on heart-rending stories from real life patients with psoriasis, exploring the depth of problems caused by the skin condition, including social stigma, problems with work, relationships and mental health issues in addition to the physical discomfort.
Meanwhile Havas Lynx worked with Teva Pharma on the other big winner, a separate awareness campaign about organ donation, called Speed Donating.
Havas Lynx took home two Golds as well as five Silvers.
Another big winner was Lime, which was awarded two Golds.
Also enjoying their moment on stage with awards host, comedian Alan Carr, were CDM London, H4B Manchester, Life, McCann Health, Solaris Health & Watchable and vivacity, who all took one Gold Award each.
Medical device firm Dexcom also won two Golds, one for Target Award for Advertising Campaign and Target Award for Secondary Care Advertisement. These 'target' awards are so named because they are judged by the target audience, giving extra kudos to these campaigns.
Also winning a Gold were a handful of other companies, including Mylan, Roche/Chugai, Sanofi Genzyme, Pfizer, GSK and Aimmune.
Although VCCP Health triumphed with a record haul of gongs, a full 25 different agencies won at least one Bronze award out of the 33 agencies represented.
Viv Bennett takes a bow
The ceremony was also remarkable for a fond farewell to its longest-serving organiser, Vivien Bennett. She is now stepping down from her role behind the scenes, after having been part of the awards since their inception in the late 1980s.
Awards Chairman Neil Smith, who has worked with Vivien on the event for over 18 of those years, called her on stage to say thank you and farewell to "one of the industry's legends".
Awards continuing to evolve
Commenting on the awards, Head Judge Tracey Brader said: "There were some amazing entries this year, some were incredibly well crafted which made them justifiable winners while others stood out for breaking new ground.
[caption id="attachment_36905" align="alignnone" width="273"]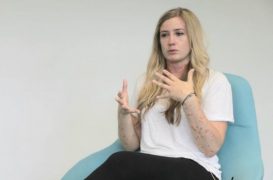 The 'Give Nothing to Psoriasis' campaign also won the Best Use of Insights category[/caption]
"For me the addition of the 'Best Use of Insight' award marked an evolution in the craft celebrated by the PM Society Awards and the Best of Show winner 'Give Nothing to Psoriasis' by VCCP Health for LEO Pharma demonstrated how insight and creativity coming together can really lead to emotionally-challenging and thought-provoking work."
Brader added that the awards recognise creativity, impact and innovation across pharma and healthcare advertising and communications, and said they are still unique in including five awards judged by healthcare professionals or pharmaceutical executives, the "targets" of the work.
2017 PM Society Gold Awards - Results
Craft Award for Sales Aid:  VCCP Health for Teva Pharmaceuticals
Craft Award for Film & Animation (HCPs): VCCP Health for LEO Pharma
Craft Award for Film & Animation (Patients): Havas Lynx for Teva Pharma Europe
Craft Award for Interactive Communications: VCCP Health for Teva Pharmaceuticals
Craft Award for Events and Exhibitions: McCann Health for GSK
Craft Award for Disease Awareness (HCPs): Solaris Health & Watchable for Aimmune
Craft Award for Disease Awareness (Patients): VCCP Health for LEO Pharma
Craft Award for Patient Support: Havas Lynx for Roche/Chugai
Target Award for House Promotion: Life
Target Award for Corporate Communications: H4B Manchester for Sanofi Genzyme
Craft Award for Primary Care Advertisement: VCCP Health for LEO Pharma
Craft Award for Advertisement Campaign: VCCP Health for Teva Pharmaceuticals
Craft Award for Primary Care Campaign: VCCP Health for LEO Pharma
Craft Award for Secondary Care Campaign: CDM London for Pfizer
Craft Award for Secondary Care Advertisement: VCCP Health for Teva Pharmaceuticals
Target Award for Advertisement Campaign: Lime for Dexcom
Target Award for Primary Care Advertisement: vivacity for Mylan
Target Award for Secondary Care Advertisement: Lime for Dexcom
Best Use of Insight: VCCP Health for LEO Pharma
Best of Show: VCCP Health for LEO Pharma
To see the full PM Society Awards results, click here