Keytruda could get patient-friendly 6 week dosing schedule in EU
News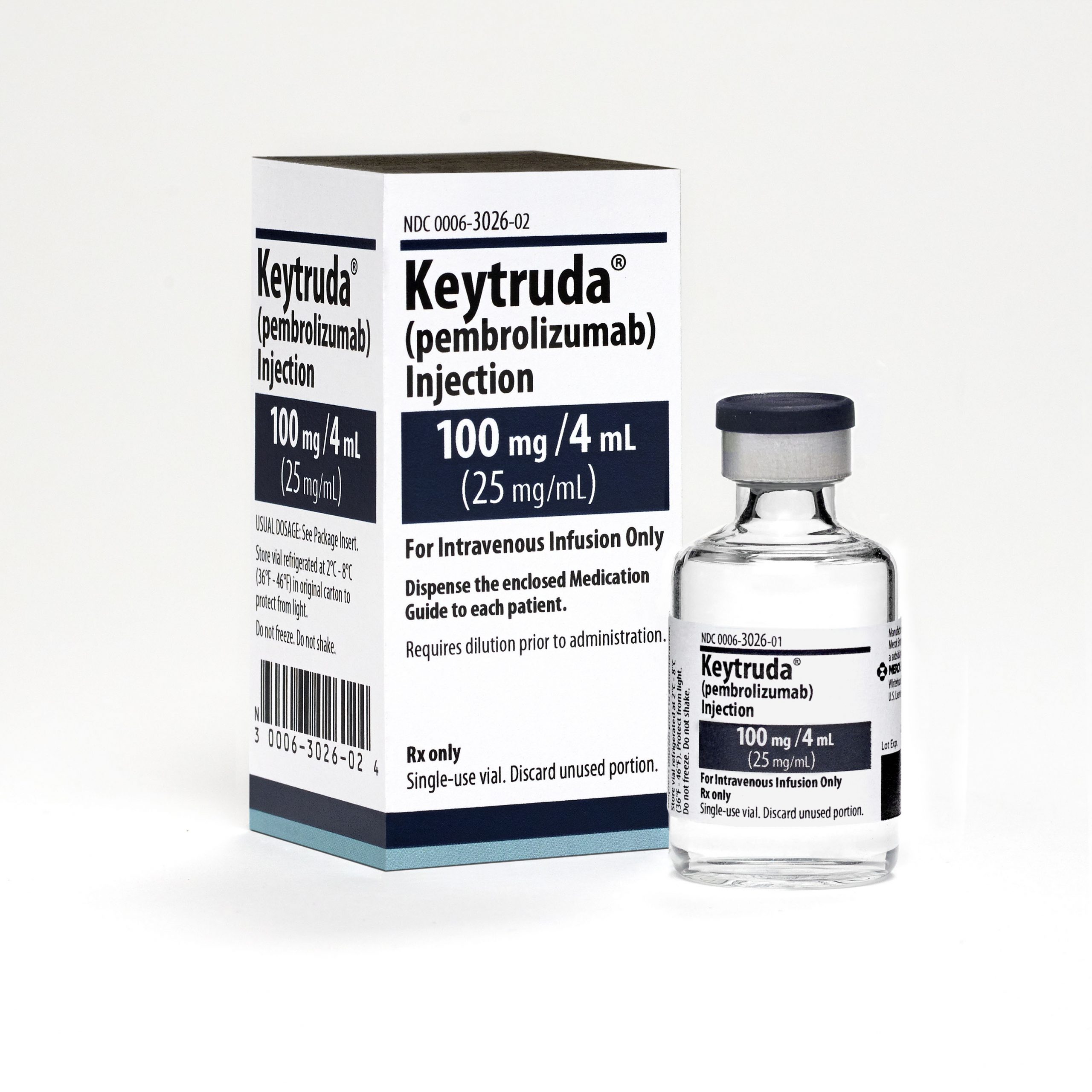 US-based Merck & Co is putting further pressure on its arch-rival Bristol-Myers Squibb with a potential new six-week dosing schedule for some European patients taking its Keytruda (pembrolizumab) cancer immunotherapy.
Late last week the European Medicines Agency's Committee for Medicinal Products for Human Use  (CHMP) regulatory committee recommended the more patient-friendly dosing schedule, doubling the time between infusions for cancers where Keytruda is used as monotherapy.
Known as Merck, Sharp, and Dohme outside the US, the company said the new schedule would involve an intravenous infusion over 30 minutes.
In the EU, Keytruda is approved as monotherapy for eight indications across five tumour types.
These include patients with advanced melanoma, patients with stage III melanoma who have had resection, certain patients with untreated and previously treated non-small cell lung cancer, classical Hodgkin lymphoma, bladder cancer, and head and neck cancer.
Positive opinions from the CHMP are passed on to the European Commission, which nearly always grants a marketing authorisation or label change within a few months.
A final decision on the new schedule is expected in the second quarter of 2019.
Keytruda is an anti-PD-1 therapy that works by increasing the ability of the body's immune system to help detect and fight tumour cells.
It is a humanised monoclonal antibody that blocks the interaction between PD-1 and its ligands, PD-L1 and PD-L2, thereby activating T lymphocytes which may affect both tumour cells and healthy cells.
Keytruda overtook its PD-1 rival from Bristol-Myers Squibb Opdivo in sales last summer, thanks to the former's approval in first-line lung cancer – a lucrative indication where Opdivo has failed to produce convincing results in the clinic.
Roche, Pfizer, and AstraZeneca are playing catch-up with their checkpoint inhibitor drugs – Tecentriq, Bavencio, and Imfinzi, respectively.
Last year, the FDA amended Opdivo's label to allow for a four-weekly dosing schedule in the US, but there was no word from Merck & Co about plans to change dosing in the US for now.
Dr Scot Ebbinghaus, vice president, clinical research, Merck Research Laboratories said: "Importantly, the positive CHMP opinion supports the approval of a six-week dosing option across all eight approved Keytruda monotherapy indications in Europe, spanning five cancer types.
"If approved by the European Commission, a 400 mg dose of Keytruda every six weeks will provide both physicians and patients with greater flexibility in their treatment plans."