Judge shuts down Servier's argument that NHS should have stopped prescribing its drugs
News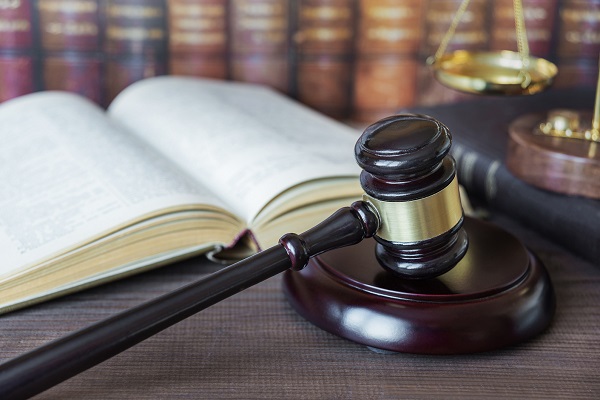 A London high court judge ruled this week that the damages paid to the NHS for an anticompetitive action by French pharma company Servier will not be reduced, despite an eyebrow-raising bid by Servier to lower them by arguing against its own product. The decision was a major milestone in the 11-year case that's set to conclude later this year.
The case concerns actions allegedly taken by Servier between 2005 and 2007, in which the pharma company entered into "pay for delay" agreements with four generic drugmakers to stall competition for its blockbuster anti-hypertension drug perindopril (brand name Coversyl). Servier was found to have engaged in anticompetitive practices by the EU General Court in 2018.
Still under consideration, however, is a suit by the National Health Services of England, Scotland, Wales, and Northern Ireland, which are suing Servier for damages, namely the money they lost by prescribing perindopril at inflated prices in the absence of generics — estimated at £250 million.
Monday's judgement dealt specifically with a bid from Servier to reduce the damages by arguing that the NHS was itself responsible for the losses, because it had a reasonable duty to stop prescribing perindopril and prescribe other available ACE inhibitors instead.
It wasn't lost on the judge, Peter Roth, that the case required Servier's lawyers to argue exactly the opposite of what their sales reps were arguing in 2005 — that their drug had no reasonable advantages over other available drugs, or at least none that justified its cost.
In his 108-page decision, Roth was not shy about pointing out the apparent hypocrisy of the position.
"In my judgment," he wrote, "when assessing what the Claimants should have done to mitigate the damages which they can claim from Servier as the result of Servier's anti-competitive conduct, the Claimants were not reasonably required to do precisely what Servier made sustained and calculated efforts to dissuade them from doing."
After a careful consideration of expert testimony and the many ways in which the NHS might have altered its prescribing behaviour, Roth concluded that there was no reason for them to believe at the time that other ACE inhibitors were in any way interchangeable with Servier's drug, especially given Servier's contemporary arguments to the contrary.
"This is a major victory for the NHS," Jonathan Tickner, Head of Fraud and Commercial Disputes at specialist disputes law firm Peters & Peters and who acts for the Secretary of State for Health and Social Care, said in a statement. "Having already lost hundreds of millions of pounds because of Servier's unlawful behaviour, the NHS will now be able to avoid being dragged into further expensive and time-consuming arguments by the pharma company. This is a relief at a time when most would agree the NHS is quite stretched enough."
A full trial to determine the level of damages due to the NHS will follow the final judgement by EU courts later this year.
This is not the first controversy in recent memory for Servier. The company was indicted in 2019 for selling and marketing weight loss drug Mediator (benfluorex), which is thought to be responsible for 500 to 2,000 deaths between 1976 and 2009 from heart and pulmonary failure. Servier was found guilty of aggravated deception and manslaughter in that case last year and made to pay €2.7 million (£2.3 million).