Jubilation for Biogen, Eisai as FDA says 'yes' to aducanumab
News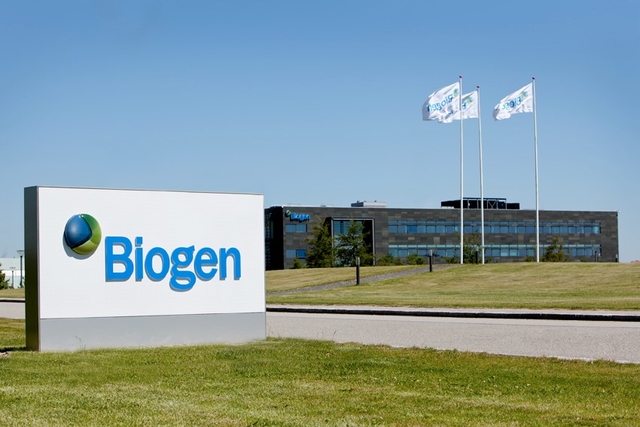 Biogen and Eisai have defied the naysayers and secured an historic FDA approval for their amyloid-targeting antibody aducanumab as the first-ever disease-modifying treatment for Alzheimer's disease.
The accelerated approval from the US regulator has been given even though its own advisory committee comprehensively voted down the main study filed in support of the drug last November, and accused the agency of getting too close to Biogen during the drug's development.
Negative votes are not binding, but it is  still rare for the FDA to ignore the advice of its own expert advisers and approve the drug – the first new treatment for Alzheimer's since 2003.
Granting an accelerated approval is a bit like hedging the FDA's bets, as that requires Biogen and Eisai to carry out a confirmatory trial of the drug in order for it to remain on the market.
The approval of aducanumab, now given the name Aduhelm, comes after a three-month extension to the FDA's review period. That was perceived by some – rightly as it turned out – as a sign that a positive verdict on aducanumab was forthcoming.
Finding a therapy that treats the underlying cause of Alzheimer's has proved elusive, with a long list of drugs targeting the amyloid brain plaques associated with the disease failing in the clinic.
"Currently available therapies only treat symptoms of the disease; this treatment option is the first therapy to target and affect the underlying disease process of Alzheimer's," said Patrizia Cavazzoni, head of the FDA's Center for Drug Evaluation and Research (CDER).
"As we have learned from the fight against cancer, the accelerated approval pathway can bring therapies to patients faster while spurring more research and innovation," she added.
Aducanumab has had a controversial path through clinical development, and was all-but abandoned by its developers after a pair of clinical trials in 2019 – EMERGE and ENGAGE – were deemed unlikely to show efficacy in slowing down the cognitive decline in Alzheimer's by an independent data committee.
Shortly afterwards, Biogen and Eisai said a fresh look at follow-up data from the trials showed that aducanumab  was able to reduce clinical decline in patients with early-stage Alzheimer's after zeroing in on a high-dose group and following them for a longer period.
Some patients showed statistically significant improvements on symptoms like memory, orientation, and language, as well as being able to carry out day-to-day tasks more easily. But critics accused Biogen and Eisai of cherry-picking data and said it was impossible to say with certainty that aducanumab was effective.
https://twitter.com/Public_Citizen/status/1401928372700188672
"Although the Aduhelm data are complicated with respect to its clinical benefits, FDA has determined that there is substantial evidence that Aduhelm reduces amyloid beta plaques in the brain and that the reduction in these plaques is reasonably likely to predict important benefits to patients," said the FDA.
There will no doubt be plenty more debate over the drug in the coming months, but in the meantime organisations representing the millions of people worldwide with Alzheimer's dementia are celebrating.
https://twitter.com/alzassociation/status/1401922061816287236
For Biogen, an expensive gamble has paid off, as even with accelerated approval the company stands to make billions of dollars from aducanumab, given it estimates there are around 1.5 million people in the US who could be eligible for treatment with the drug.
Guggenheim analyst Yatin Suneja has predicted that aducanumab could make peak sales of $10 billion or more and "completely change the profile of the company," according to a Reuters report.
Aducanumab meanwhile is also under review in Europe after being filed with the EMA last October.