J&J settles Ohio lawsuits for $20m as opioid litigation train rumbles on
News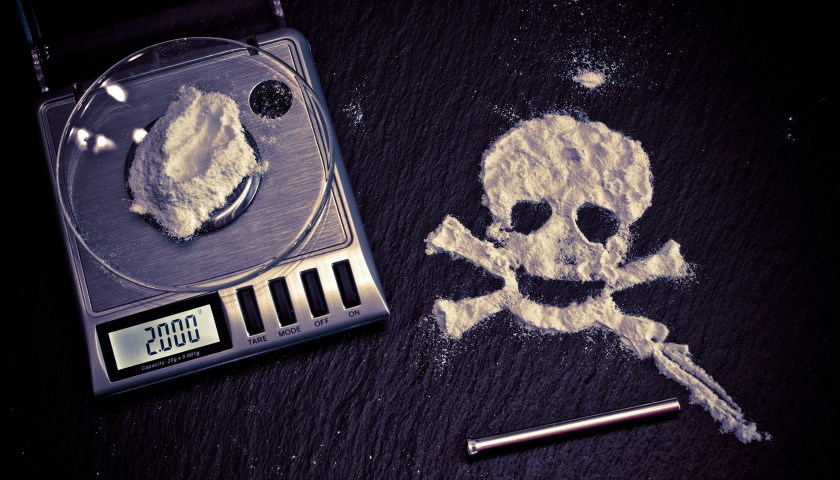 Johnson & Johnson has managed to put opioid litigation in Ohio behind it with a $20 million settlement, saying that will evert a federal trial that had been due to take place in Cleveland later this month.
The deal with Cuyahoga and Summit counties includes a $10 million settlement payment, $5 million to reimburse legal expenses and $5.4 million in charitable contributions to for opioid recovery programmes, and "resolves all of the counties' claims with no admission of liability," according to J&J.
The big pharma company chose not to settle in an earlier lawsuit in Oklahoma, and was ordered to pay $572 million although it has launched an appeal of that judgment.
J&J is the fourth company to reach a settlement in the Ohio litigation, which is being viewed as a litmus test for thousands of other lawsuits being pursued across the US that claim drugmakers acted irresponsibly by encouraging over-prescribing of opioid painkillers.
Mallinckrodt agreed a $24 million settlement with the two counties this week to avoid going to trial, along with providing $6 million-worth of generic drugs including addiction treatments, while Endo International and Allergan agreed payments of $10 million and $5 million, respectively, in August.
The trial is still due to go ahead on 21 October as it stands with the remaining defendants being Teva Pharmaceutical – the last pharma company to hold out – as well as 'big three' wholesalers AmerisourceBergen, McKesson and Cardinal Health, pharmacy group Walgreens Boots and healthcare product distributor Henry Schein.
Purdue Pharma – which settled the Oklahoma lawsuit for $270 million – had also been named in the Ohio litigation but filed for bankruptcy protection last month, after agreeing a settlement plan with multiple US states.
That deal would involve dissolving the company and re-forming it as a trust that would provide drugs and profit share to state healthcare systems, and could be worth up to $12 billion according to Purdue and the Sackler family that has a controlling stake in the company.
Other manufacturers of opioid drugs which are facing litigation – including Allergan, Endo, J&J, Mallinckrodt and Teva – are reported to be assessing whether participating in the Purdue restructuring and trust creation could be a way to reach a US-wide settlement and avoid costly, piecemeal legal action.
In a statement J&J said the latest settlement "allows the company to avoid the resource demands and uncertainty of a trial as it continues to seek meaningful progress in addressing the nation's opioid crisis."
More than 20 companies have been named in US lawsuits seeking redress for activities that are claimed to have fuelled the epidemic of opioid abuse in the US, which according to the Centers for Disease Control and Prevention (CDC) has claimed around 400,000 lives over an 18-year period.