Idorsia is first to EU market with orexin insomnia drug
News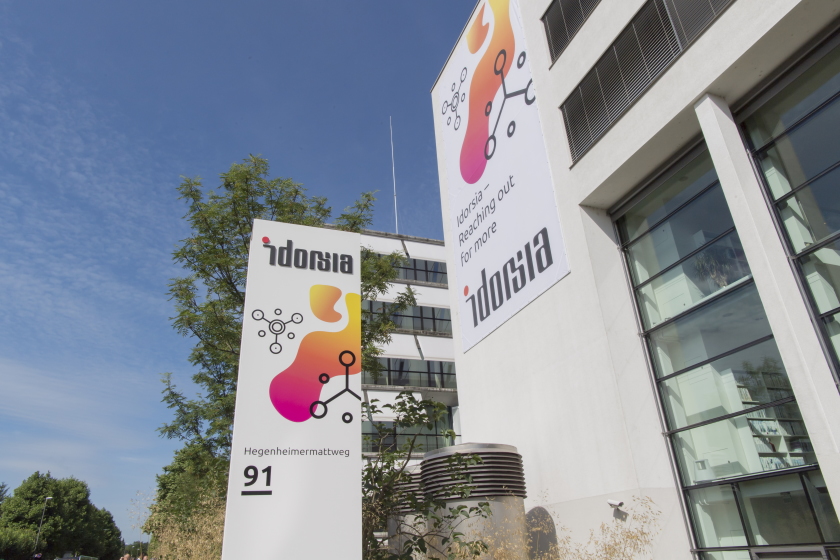 Idorsia has become the first drugmaker in the EU to claim approval for a drug for chronic insomnia in the dual orexin receptor antagonist class, ahead of rival drugs from Merck & Co and Eisai.
The new drug – Quviviq (daridorexant) – has been approved by the European Commission for adults who have been suffering insomnia for at least three months and are experiencing "considerable impact" on daytime functioning, according to the Swiss pharma company.
Quviviq was approved in the US last year, where it will have to go toe-to-toe in the marketplace with Merck's Belsomra (suvorexant) and Eisai's Dayvigo (lemborexant). It was due to be launched in the US yesterday.
The two rivals are approved for insomnia in the US but not in Europe, giving Idorsia first-mover advantage and a chance to make a breakthrough in the region.
The Swiss company reckons Quviviq is less likely to cause residual sleepiness the day after dosing than the rival drugs, because it has a shorter half-life. Belsomra has a box warning on its label in the US on daytime functioning, including the ability to drive motor vehicles.
Belsomra's first-to-market advantage in the US hasn't however translated into big annual sales, which have stayed planted just over the $300 million mark since 2019. Dayvigo, meanwhile, brought in around $86 million for Eisai in the first three quarters of its current fiscal year, so seems to be struggling to gain traction as well.
Some analysts think Quviviq and Dayvigo could take time to get going, but have the potential to reach blockbuster sales levels if their developers can overcome decades of reluctance to prescribe drug therapies for insomnia that stem from their hangover effects and concerns about safety.
The class as a whole is, however, trying to break into a low-cost generic market, and almost inevitably is facing pushback from payers.
According to Idorsia's chief executive Jean-Paul Clozel, the huge number of people suffering from insomnia means that a new drug only has to have a market penetration of 15% to 20% to reach blockbuster revenues.
"As our first treatment authorised in the EU, the approval of Quviviq marks a significant medical advancement in the management of insomnia and a big milestone for Idorsia," he said.
A separate application for Quviviq in Great Britain has been filed with the Medicines and Healthcare products Regulatory Agency (MHRA) via the European Commission Decision Reliance Procedure, a post-Brexit, temporary administrative process, under which the MHRA will rely on the decision taken by the EC on the approval of the product.
Also coming through clinical development is another orexin-targeting drug from Johnson & Johnson's Janssen division – seltorexant – which is in phase 3 testing with results due later this year, albeit only for insomnia associated with depression.
Japan's Taisho Pharma meanwhile has vornorexant in phase 2 trials as an insomnia therapy.