Idorsia files resistant hypertension drug aprocitentan in US
News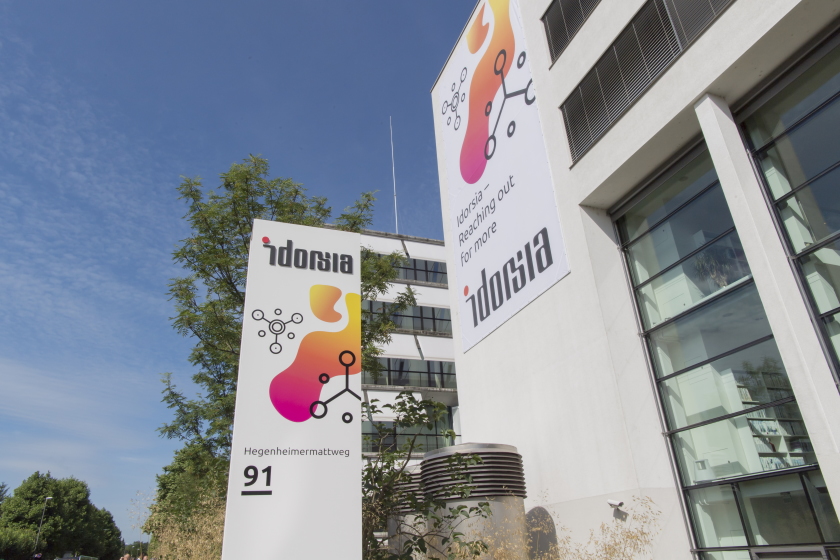 Switzerland's Idorsia has submitted a new drug application to the FDA for aprocitentan as a treatment for people whose blood pressure remains stubbornly high despite treatment and who are at increased risk of complications like kidney disease and stroke.
The dual endothelin receptor antagonist (ERA) has been tipped as a potential $2.5 billion blockbuster by analysts at Jefferies, as there is considerable need for new therapies for people with so-called resistant hypertension.
It is thought that around 10% of the 1.3 billion people with hypertension around the world struggle to control their blood pressure, even when using three of the current main classes of antihypertensive – diuretics, calcium channel blockers, and renin-angiotensin system-targeting drugs.
The filing is based on the 730-patient PRECISION trial, in which aprocitentan met its main objective of reducing systemic blood pressure compared to placebo, with an overall reduction of 3.8 mmHg with a daily dose of 12.5 mg aprocitentan at four weeks that wasn't improved by raising the dose to 25 mg.
The effect on blood pressure was sustained out to week 40, when all subjects received a 25 mg dose of the drug, and between weeks 40 and 48 the difference between aprocitentan and placebo was around 5.8 mmHg.
There were some safety issues to consider, notably that around a third of patients developed fluid retention (oedema) at least once during the study, although Idorsia maintains that almost all (95%) of those cases were mild to moderate and occurred in the first month of treatment.
Idorsia chief executive Jean-Paul Clozel has described the blood pressure effect of aprocitentan as "very significant", given that 40% of patients were on triple therapy and 60% on quadruple therapy with a beta blocker added into the regimen.
"Patients with uncontrolled blood pressure are at risk of major cardiovascular events. These risks are even higher for patients whose blood pressure is uncontrolled despite treatment with three or more antihypertensives," he said.
"Controlling blood pressure for these patients, who often have several other aggravating risk factors, such as obesity, diabetes, renal impairment, or ischemic heart disease, could prevent organ damage, such as end-stage renal disease, heart failure, or even death."
If approved by the FDA, aprocitentan will be sold by Johnson & Johnson, whose Janssen Biotech unit licensed rights to the drug and any derivatives in 2017 for a one-time payment of $230 million plus royalties on sales.
That includes a 20% royalty on sales up to $500 million a year, rising to 30% for sales in the $500 million to $2 billion bracket and 35% above that threshold.