GSK sees £20bn peak sales potential in late-stage pipeline
News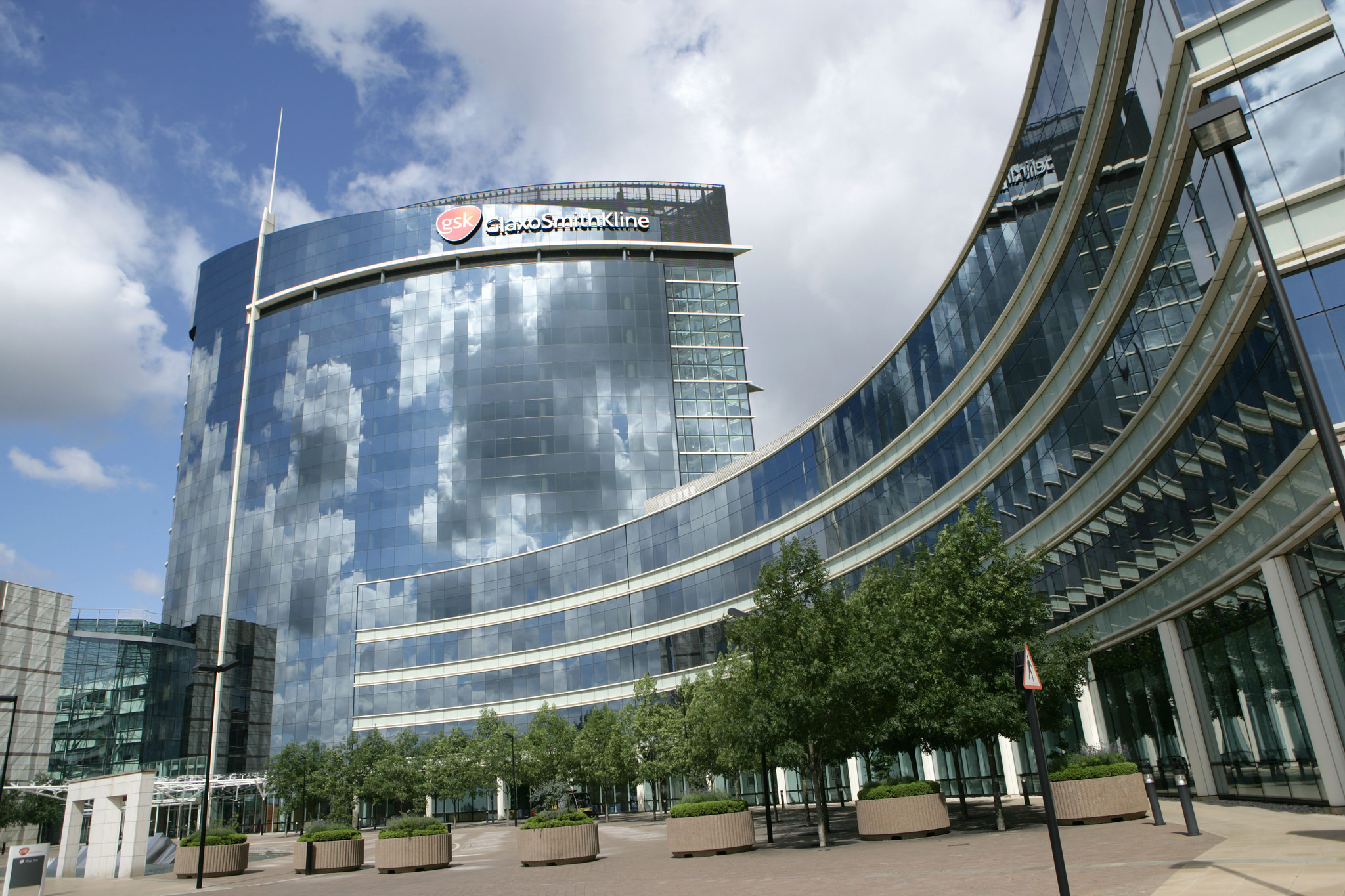 GlaxoSmithKline's pitch to shareholders kicked off this afternoon with an optimistic view of its late-stage pipeline – including some big sales predictions for products like its respiratory syncytial virus (RSV) vaccine and new blood cancer drug Blenrep.
By 2031, the UK drugmaker expects sales to top £33 billion ($46 billion), despite facing a patent cliff for big-selling HIV drugs including dolutegravir towards the end of this decade, with double-digit profit growth expected over the next five years.
That will depend on some good performances for its pipeline drugs. GSK thinks its RSV vaccine can be a £3 billion product at its peak, and is also expecting a similar performance from Blenrep (belantamab mafodotin), recently approved for multiple myeloma, which might be more challenging to achieve.
It is also eyeing £2 billion plus in sales for HIV pre-exposure prophylaxis (PrEP) drug Cabenuva (cabotegravir), hepatitis B virus (HBV) antisense drug GSK3228836, and Zejula (niraparib), the PARP inhibitor it acquired as part of its $5.1 billion takeover of Tesaro in 2019.

£1 to £2 billion in peak sales for checkpoint inhibitor Jemperli (dostarlimab) could also be viewed as an optimistic expectation, given it is a latecomer in the immuno-oncology category.
Nevertheless, the bullish view of GSK's pipeline prospects delivered by chief executive Emma Walmsley seemed to strike a chord with investors, as its share price rose 3% before falling back to a 1% gain as the update progressed.
Walmsley also confirmed that the long-anticipated spin-off of the consumer health division into a joint venture with Pfizer will take place next year, although GSK will hold on to a 20% stake in the business for longer than anticipated, which disappointed some shareholders who were looking for a clean break.
"The rationale for an ongoing investment in the consumer business will need to be explained by the executives," commented Chris Beckett, head of equity research at Quilter Cheviot. "Investors won't appreciate the overhang," he added.
Nevertheless, the spin off will generate windfall cash of £8 billion for the pharma business that can be reinvested into GSK's pipeline and bolt-on licensing deals, even before the sale of its remaining 20% stake.
Walmsley also confirmed that the dividend would be cut to help fund R&D after the demerger, as it will lose the cash flow generated by the consumer health business.
mRNA ambitions
GSK's partnership with CureVac on an mRNA-based vaccine for COVID-19 doesn't feature in its future sales predictions, along with recently approved antibody sotrovimab, because it is still uncertain how the pandemic will play out, according to Walmsley.
The company is however investing "at pace" in mRNA vaccines, with more than 200 researchers focusing on this area, and expects to have two candidates in clinical trials within 12 months and six within the next four years, including seasonal flu shots, according to head of R&D Hal Barron.
It also focused on the just-signed deal with Halozyme to develop long-acting HIV therapies as a key part of its strategy to maintain growth at its majority owned HIV specialist ViiV Healthcare.
Walmsley also downplayed questions about her competency to lead GSK once the consumer health spinoff goes through, telling reporters she is "a change agent, a business leader and I am very excited about the new plans for a new GSK that we're laying out today".
She added: "I have been leading and driving very hard, a shift to a more performance-oriented company, and that's evidenced by the vision of what we have ahead."