GSK joins with US biotech to toughen up cell therapies for solid tumours
News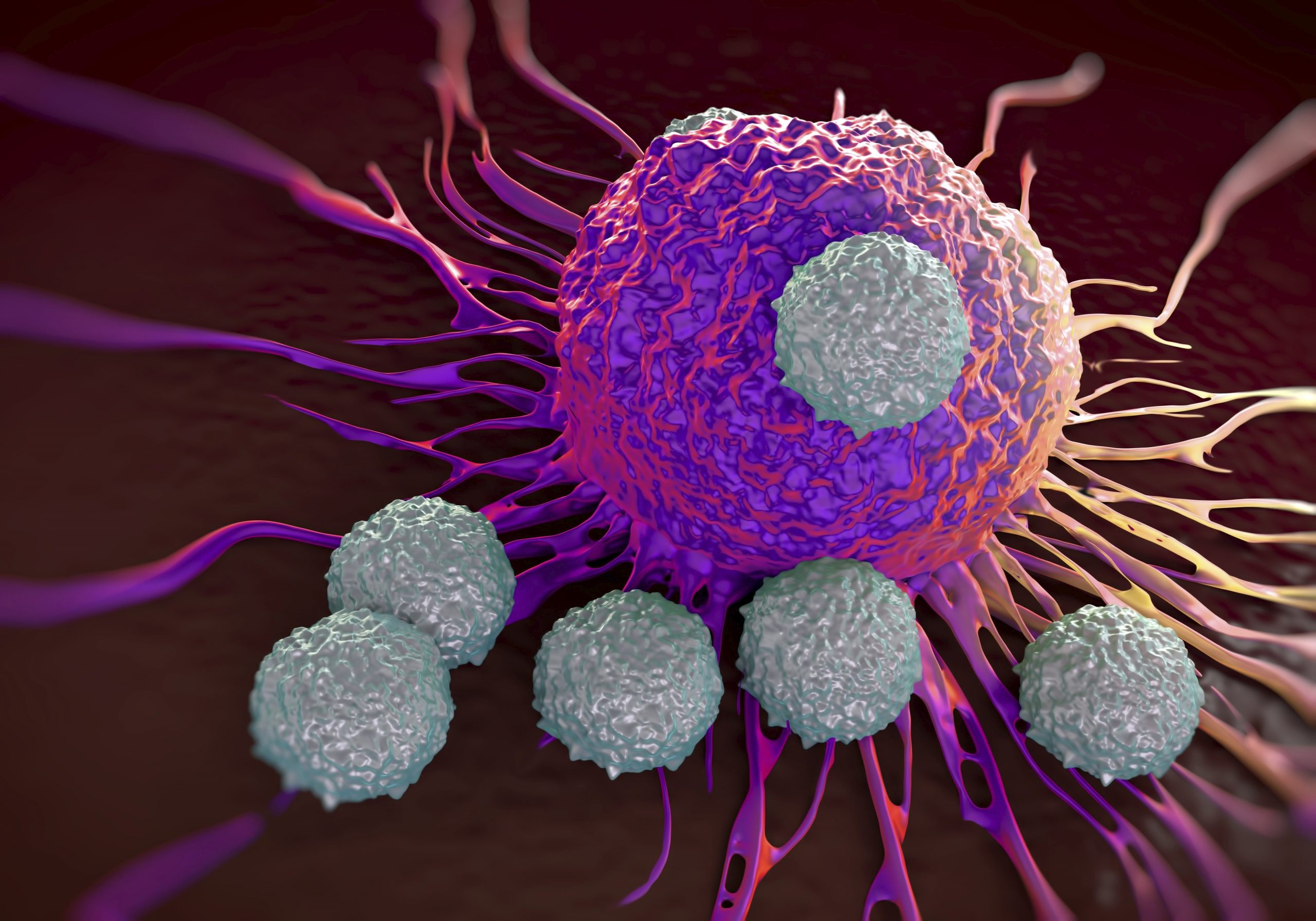 GlaxoSmithKline has announced a five-year collaboration with San Francisco biotech Lyell Immunopharma, to strengthen therapeutic T-cells before they cross the perilous area surrounding tumours and attack them.
GSK has called in Lyell to help develop GSK3377794, which is in phase 2 development and targets the NY-ESO-1 antigen expressed across several cancer types.
The two CAR-T cancer cell therapies on the market from Novartis and Gilead are only approved for blood cancers and GSK wants to find a way to make a cell therapy capable of taking on solid tumours, an altogether more difficult task.
GSK3377794 is autologous – derived from a patient's own T-cells – and they can often be in bad shape even before they are genetically modified to fight cancer.
Once T-cells are back inside a patient, this makes the trek across no man's land to the tumour almost impossible, which is why only more diffuse blood cancers have been targeted by cell therapies so far.
To attack tumours, the cells would have to cross a hypoxic environment, and acidic conditions caused by the cancer cells' tendency to produce lactate even in the presence of oxygen.
Other barriers to overcome include the layer of cells known as stroma surrounding a tumour – and GSK wants to toughen up the T-cells to give them the strength to penetrate the series of defences that spring up around cancer.
Lyell is exploring several approaches to improving T-cell function and "fitness" to improve initial response rates in solid tumour cancers and to prevent relapses due to loss of functionality.
Dr Hal Barron, GSK's chief scientific officer, said: "Applying Lyell's novel approach to counter T-cell exhaustion and working with world class scientists, such as Rick Klausner and his impressive team, increases our probability of delivering the next generation of cancer cell therapies for patients with solid tumours.
The UK pharma's cancer cell therapy stems from a series of deals with the biotech Adaptimmune, but a series of safety issues and deaths have held back progress.
There have been a series of safety issues with two other cell therapies, leading to the termination of one and another being deprioritised.
This has left GSK3377794 as GSK's lead cancer cell therapy, licensed in from Adaptimmune in September 2017.