GSK aims at NASH target with $1bn-plus Arrowhead alliance
News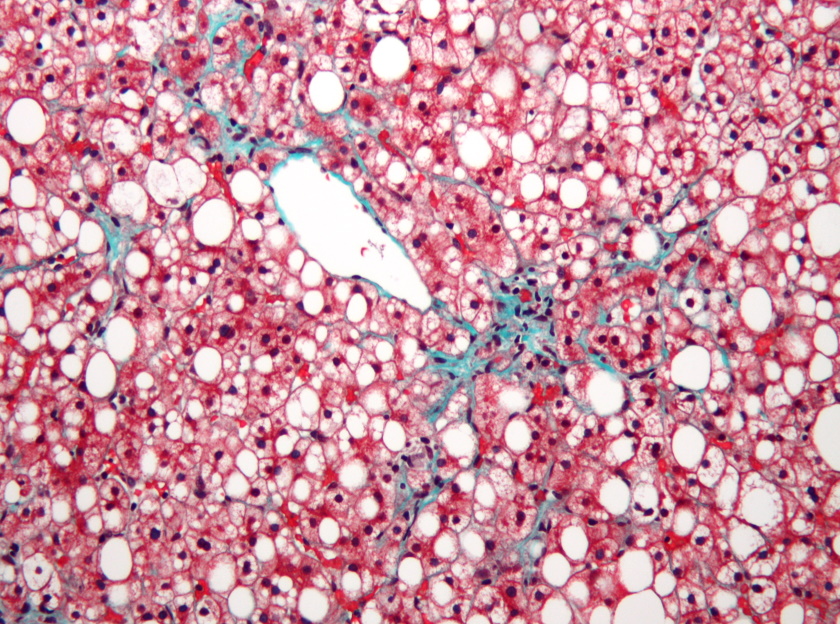 GlaxoSmithKline has joined the ranks of drugmakers trying to develop new drugs for non-alcoholic steatohepatitis (NASH) – a condition with no approved therapies and a lengthy list of failed drug candidates – via a deal with Arrowhead Pharmaceuticals.
The bolt-on deal comes – which includes an upfront payment of $120 million and up to $910 million in milestones – covers rights to ARO-HSD, Arrowhead's RNA interference drug targeting an enzyme called HSD17B13 that seems to contribute to the pathology of NASH and other liver diseases.
GSK's head of research, John Lepore, said there is "compelling genetic evidence" showing that reduced HSD17B13 function confers protection to the liver from inflammatory injury that is a characteristic of NASH.
GSK gets worldwide rights to the potentially first-in-class drug, with the exception of China, and will be wholly responsible in its markets for clinical development and commercialisation.
ARO-HSD is in an early-stage study involving health volunteers, and the upfront cash has already been earmarked for a phase 1/2 trial that will involve patients with NASH or suspected NASH.
Preliminary data has shown that the drug can reduce levels of HSD17B13 protein as well as other liver enzymes that are biomarkers for NASH.
Arrowhead is in line for $30 million from GSK when ARO-HSD starts phase 2, $100 million if that trial is successful and dosing starts in a phase 3 programme. Another $190 million is tied to a first commercial sale, and up to $590 million if it hits sales targets.
The deal is Arrowhead's second for a NASH drug in the space of a week, coming after Johnson & Johnson opted an RNAi drug targeting a different enzyme - PNPLA3 – which is implicated in fat accumulation in the disease.
Arrowhead said the partnering process for ARO-HSD was competitive and GSK was one of several suitors for the drug.
Pharma companies have piled into the NASH space in recent years, lured by the promise of big rewards for the first drugs to treat a disease that afflicts millions of people around the world and is becoming more common.
That wave of optimism has been seriously dented however on the back of failed trials for the lead candidates for NASH, including drugs from Gilead Sciences, Genfit, and NGM Biopharma.
Another made it through clinical testing – Intercept's obeticholic acid (OCA) – only to be rejected by the FDA on concerns about tolerability.
Intercept is gathering more data to try again, and there's still no shortage of drugmakers chancing their arm in NASH, including Inventiva with lanifibranor, which is awaiting a phase 3 readout in 2023 after reporting strong results in a phase 2 trial.  Gilead, AstraZeneca, Novo Nordisk, and Merck & Co also have late-stage programmes in this area.
GSK meanwhile has been under pressure from activist investors who are losing patience with what they see as an underperformance by the business and a lack of clarity on strategic direction, and are seeking a change in leadership.
Earlier this year, GSK delivered a pitch to shareholders that included projections of sales reaching £33 billion ($46 billion) by 2031 – despite a looming HIV drug patent cliff – and £20 billion in peak sales potential for its late-stage pipeline.